6 Types of Yoga to Try in Guernsey
Yoga has long been a go-to activity to achieve mind and body balance. Based on Eastern principles, it has become an important part of Western culture too. In modern society, where we have a tendency to be on the go at all times, a yoga class, be it in a fancy studio, your local community hall or on the beach, has become a really important way for people to take an hour to themselves, stretch out the body and settle the mind.
It's hugely popular here on Guernsey with an impressive number of teachers, hosting classes at different times and in different ways. Here's a quick breakdown of what is on offer on the island.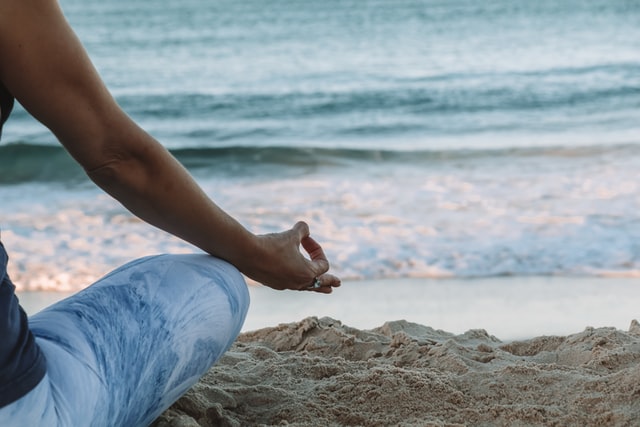 Hatha Yoga
Hatha Yoga is the most widely practiced form of yoga, and likely the kind of yoga you have done before if you have ever been to a local class. It is a combination of postures and poses and conscious breathing to cultivate relaxation and awareness, not to mention flexibility and strength. There are a few teachers around the island who teach hatha yoga. Emma at Beinspired Yoga has a few classes a week to choose from.
Yin Yoga
Yin is a yummy practice, ideal for when you are tired and in need of an energy boost - or indeed if you are over-stimulated from the 24/7 buzz of the modern world. It works both ways. If you are craving quiet, then a yin yoga class is the ideal way to switch off. Yin incorporates the principles of Chinese medicine and is a slow-paced style of yoga with poses held for long periods of time that result in a restorative practice. And if you are looking to truly chill out, try a 45min Yoga Nidra class which is said to be the equivalent of three hours of sleep for your body. Check the schedule at Yoga Elements to find a class time to suit you, including regular classes on the beach.
Power Yoga
Sounds intense, right? Power yoga is also known as Vinyasa or Ashtanga yoga. It's the kind of class where you really feel like you have earned that savasana by the end. (Side note: you deserve to rest and relax at any time you feel like in your life - that was just a turn of phrase) Vinyasa yoga uses the breath to steadily flow between postures to build strength. This is interpreted in many different ways by teachers. Some incorporate hatha and vinyasa into their classes, some are fully focused on perfecting the movement to ensure that you really understand the mind and body connection and get the most out of your practice.
All About Yoga has a newly opened studio in Town and it's founder Megan is a Sun Power Yoga. She describes Sun Power Yoga as an eclectic mix of 4 traditional yoga styles; Hatha Yoga for the theory and classical asana (postures), Iyengar Yoga for alignment and posture, Sivananda Yoga for mind and breath work and Ashtanga Yoga for heat, flexibility, and stamina. The classes also include Pranayama breathing techniques and Savasana relaxation.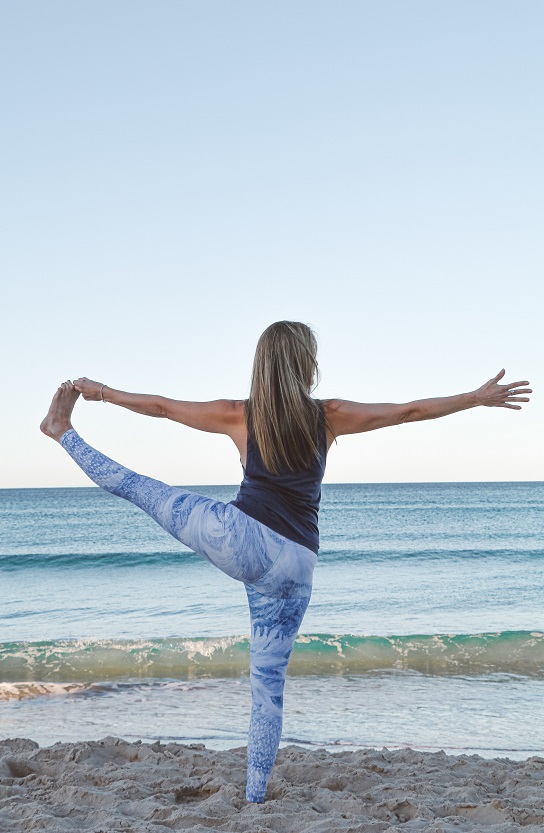 Budokon Yoga
Animal Flow movement classes have been becoming more and more popular over the last couple of years. It is a way to move your body in a completely different way to how you would day to day. This engages muscles that you wouldn't usually improving strength and flexibility on a different level. Budokon is a step up from that. On the Power Yoga Guernsey website it is described as 'a more athletic style of Yoga that helps to improve mobility and to build strength by combining yoga with elements of martial arts, calisthenics and animal locomotion.'
Hot Yoga
Hot Yoga is simply yoga with the room temperature turned up. And it feels great. When the room is warmer, you will sweat more and your body will also be more limber allowing you to get into poses more easily and get a really deep stretch. Expect a yoga flow with a focus on hip opening, strength and balance, followed by deep relaxation. You will feel invigorated by the end of the class, as well as loose and limber. Check out Hot Yoga Guernsey for class times. Vanessa's classes are the perfect mix of welcoming and challenging. And yep, we've seen the Bikram documentary on Netflix and no, this is nothing like that.
Aerial Yoga
Yep, that graceful, acrobatic-looking, silk-swinging form of yoga has finally landed in Guernsey and we cannot wait to try it. The question is, do you have to be a fully fledged cast member of the Cirque du Soleil to do a class? It doesn't appear so. On the new local Facebook page, "Aerial Yoga with Hannah", the description is as follows: "Aerial yoga is playful and creates a feeling of serenity. The support of the sling allows us to experience poses we may not be able to achieve on the mat and allows for a deeper stretch. Classes are a place to restore, release and reinvigorate." Sounds great, right? Contact the Facebook Page for the next available Beginner course.
Most of the local yoga studios offer classes for every ability, so don't worry about levels or experience. Yoga is for everybody. Choose any class on their schedule and challenge yourself. No pressure, no judgement - just yoga.
*This article contains affiliate links