50 Ways to Cope in Lockdown
When we went into a very unexpected lockdown last weekend in Guernsey, we were all really surprised and had to adapt quickly. But we've done this before and we'll do it again. And we've all got tips to share. So, we took to our social channels and asked you all for help and answered in droves, sharing your tips and ideas on how we can cope in lockdown this time around. There are some great suggestions here, and a few surprises too!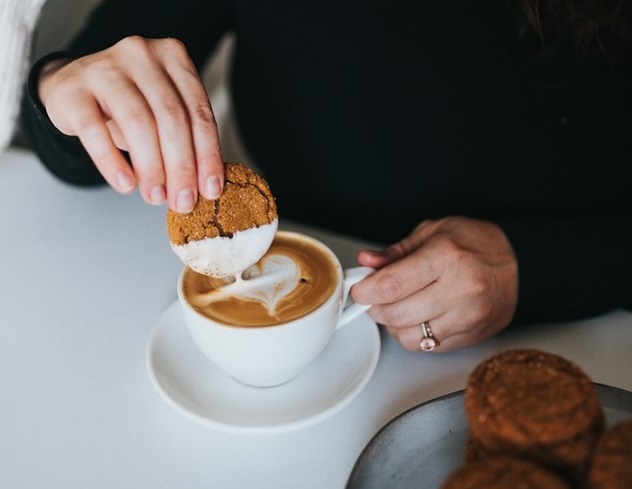 This is what you told us:
Eating the chocolate Hobnobs... every last one of them!
Calling my mum.
Learning another Tik Tok dance.
Reminding myself that this is not something I can control.
Stick to working hours.
Start a new series.
Pretend you are on holiday by having a themed evening - cheese and wine watching 'A Good Year' or a Penang curry watching 'The Beach'.
Put down the phone and read a book.
Good tunes and dancing like an idiot keep me going... extra points if you do it in the garden (or balcony) where passers by can see and laugh at your expense. The world is nuts, so why shouldn't you be?
Watch that movie you never had time to, I'm planning to finally watch 'A Star Is Born'.
Trying to remember the yoga moves which help me destress.
Make sure to get outside in nature for a bit if you can and if not then binge watch 'Friends'!
Accept the things you can change and breathe through the things you can't.
Learn about what makes you healthy as this is the most proactive thing we can do right now.
Everyone has something they can do, starting from the bottom or perfecting your routines... I'm delving into fermenting!
Exploring Kundalini yoga - amazing breath work!
Follow positive proactive healthy stuff/blogs/people like you to get inspired. (Editor's note: We're owning this one - thank you!)

Hard to do, but try not to overthink things or worry.

Have regular breaks off social media.

Keep up with the States briefing, but don't get caught up in all the comments, negativity and gossip on the thread.

Take one day at a time.

Get outside.

Play with your pets.

Start having a daily fruit and veg smoothie.

Incorporate more veg into your diet.

Order local for home deliveries to save on stress of queuing for shopping.

Order a treat for yourself while you're at it.

Don't stress over homeschooling. Look through what the school sends and do what you can, but don't stress about recreating a school day or getting every single thing done. This is a pandemic - the teachers will just be happy that you're trying.

Spring clean wardrobes, cupboards, the spare room, etc and bag up unwanted items to take to charity shops when they reopen.
10 minutes of Yoga for Beginners every morning... it's a start!
Feeding my family - mealtimes together are the best thing to come out of lockdown.
Go for a walk and keep social distancing.
Meditate and / or do yoga.
Join the library to access their online collections of ebooks, audiobooks, magazines and comics - if you don't have a library card you can sign up on the website.

Watching local musicians who put on live shows from their sitting rooms.

Gardening.

Lego.

Teaching your dog new tricks.

We split our day (and my son's) into 4phases. Something educational, something exercise-y, something creative and something environmental (usually the kid has to tidy his room!). Gives us both structure - then we watch telly and eat Jaffa cakes!

Finally clearing out that room / closet / drawer you've been meaning to do for AGES.

Cooking or baking - mastering the perfect loaf or the perfect cake.

Using the Christmas gift sets and having a mini-spa at home.

Stick to my usual morning routine and not drag myself out of bed at 8.45am.
Get outside, take in the fresh air and keep active - even for 15 minutes if that's all you have time for.
Play more Xbox games with your friends.
Join in Green Guerns new challenge and #take3forguernsey - picking up three pieces of litter when you go for your daily walk - positive for the planet and great for mental health to get outside and blow the cobwebs away.
Order a takeaway (when we can again).
Dig out the board games and make the family play them with you.
Family movie nights.
Learn sign language with your partner so you can speak to each other without your child / dogs knowing what you're talking about!
Well, we reached 50 pretty quickly - Thank You! Keep them coming on social, we're always happy to add to our lists.