The Power of Sport On Your Health & Wellbeing
In partnership with The Guernsey Sports Commission
Sport plays such a huge part in so many people's lives. We reached out to the Sports Commission to find out about the benefits of sport in our community. They shared their views on both the positives and the downsides of living this past year with the threat of COVID and the role of sport in our recovery from the pandemic, listing the advantages of incorporating some form of sport into our lives for our physical and mental wellbeing. Read on for what they have to say.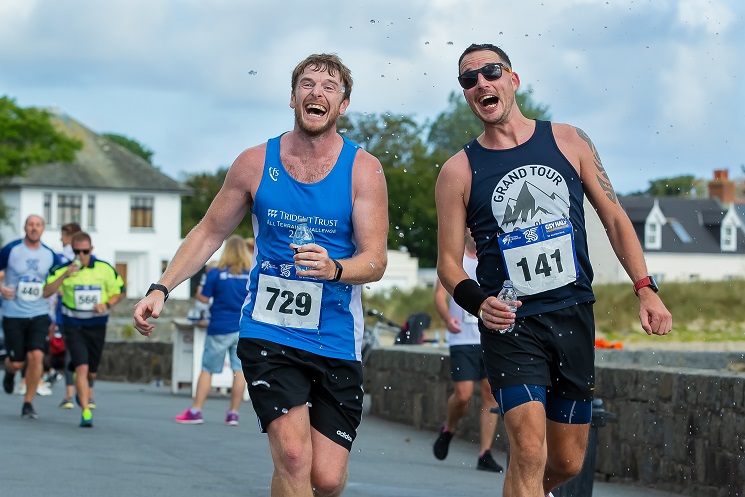 Image from the Guernsey Sports Commission
Sport has the power to change communities. It can strengthen social ties, improve both physical and mental health, support wellbeing and foster inclusion and respect. More than a decade ago Nelson Mandela gave a speech outlining what he believed to be the impact of sport:
'Sport has the power to change the world. It has the power to inspire, it has the power to unite people in a way that little else does. It speaks to youth in a language they understand. Sport can create hope, where once there was only despair. It is more powerful than governments in breaking down racial barriers. It laughs in the face of all types of discrimination.'
Those sentiments have stood the test of time and perhaps ring even more true today as the world continues to fight against the ravages of COVID. Now more than ever it's important we act as a team to defeat the pandemic and move forwards as quickly as we can. Guernsey is not immune from the lasting effects of the virus. As the island emerges from its second lockdown, the we believe that sport has a major role to play in our recovery from the pandemic.
There have been some positive aspects to lockdown – islanders exploiting Guernsey's fantastic natural environment to get out and about in the fresh air, walking, cycling or running as part of their daily exercise. But there have been downsides too. Increased levels of loneliness and isolation, evidence of increasing anxiety and reports of poorer mental health and wellbeing. The Guernsey Sports Commission is determined to play its part in addressing some of these problems through participation in sport. We want more people, playing more sport, more often!
One of the ways the Sports Commission does this is through our work in schools.
'We believe that a positive experience of PE and sport at school complemented by an inclusive and supported pathway into community sports clubs is of fundamental importance in ensuring that all children can enjoy a lifelong love of sport and realise the full potential of sport,' said Jeremy Frith, Performance Director. 'We have staff based in every primary school on the Island which allows us to build strong relationships with each school community and to understand their needs. Our team are deeply committed to breaking down barriers to participation by working with children and their parents/ carers to address any barriers from an individual perspective. We also work closely with our sports clubs to ensure they are increasingly able to meet the needs of all participants when they join a club,' said Jeremy.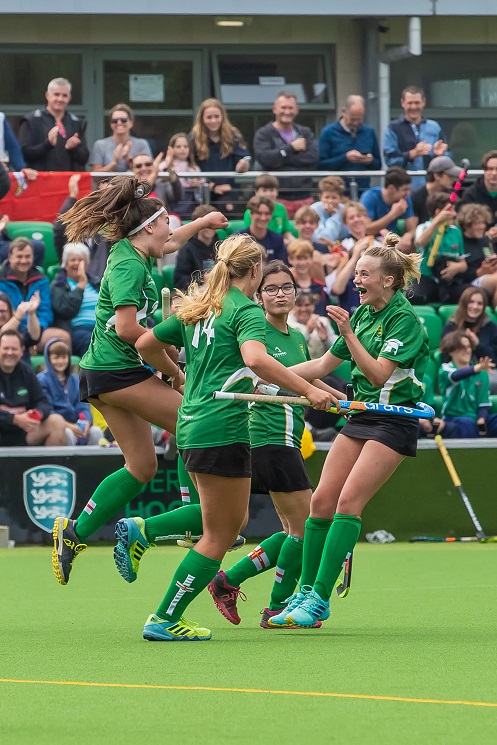 Image from the Guernsey Sports Commission
Thanks to increased funding through the Active 8 Government Plan for Sport, the Commission is able to expand its work into different areas of the island's community.
'Guernsey has an ageing population who can at times feel isolated and disenfranchised,' said Steve Sharman, the Commission's Relationship Director. Sports and physical activity can play a vital role in combatting loneliness, improving mental as well as physical health and contribute to a sense of self-worth and social cohesion. It is the Guernsey Sports Commission's stated aim to create communities where shared experiences can improve people's lives through participating in age-appropriate sporting sessions. This could range from Walking Football through to Petanque and take place in local venues so as to ensure travel is not a barrier to participation. The key is to engage with individuals and use the sport as a vehicle to improve lives,' said Steve.'We have a very active population here on Guernsey and it is important to the overall health of the Island that sport is available to all age groups.'
The Commission is currently working on ways of improving access to a range of sports for older members of the community and will publish details once available.
5 Huge Benefits of Sport On Your Wellbeing
Mind: Helps to prevent and manage mental health conditions. Participating in sport has been proven to lowers stress and anxiety levels.
Weight: Sport helps us maintain a healthy weight, which keeps many health issues at bay (see the below list!)
Mood: Regular exercise generally boosts mood by increasing energy levels and concentration and, as a result, confidence.
Sleep: Regular sport sessions actually help us to relax, take and enjoy rest and, therefore, sleep better.
Social: Taking part in sport is great for our social lives as it provides us with the opportunity to meet people and have fun.
10 Stats To Prove The Health Benefits of Sport
Looking for some stats to back this up? Here are 10 facts that show the impressive physical and mental health benefits of regular activity. According to the NHS, it has been medically proven that people who do regular physical activity have:
Up to a 35% lower risk of coronary heart disease and stroke.
Up to a 50% lower risk of type 2 diabetes.
Up to a 50% lower risk of colon cancer.
Up to a 20% lower risk of breast cancer.
A 30% lower risk of early death.
Up to an 83% lower risk of osteoarthritis.
Up to a 68% lower risk of hip fracture.
A 30% lower risk of falls (among older adults).
Up to a 30% lower risk of depression.
Up to a 30% lower risk of dementia.
Convinced? If you are looking to get more active, then head on over to guernseysports.com for some ideas.