10 Tennerfest Menus Not To Miss
We're big fans of Tennerfest here at The List. We fully embrace the concept of all of our wonderful local chefs showcasing their talents with tempting menus at reasonable prices. It's a nudge to try a new venue, or simply an excuse to head out to your favourite restaurant for a catch up with friends.
So, with great pleasure, we've poured over the Guernsey menus and have come up with a list - of course! - of our favourite picks for 2021.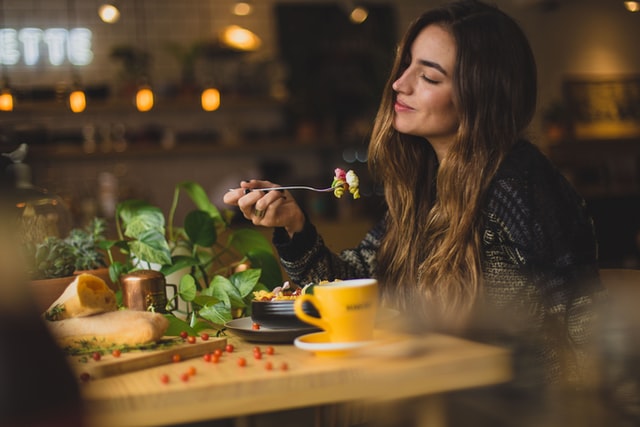 1. The Imperial Hotel
We're starting with an out of town staycation option out at The Imperial Hotel at Pleinmont, with a Tennerfest dinner, bed and breakfast package for £115 per couple. The menu includes classic dishes with a twist - Tempura Cod and Chips, or Asian Marinated Chicken Burger - alongside quite a few vegetarian, vegan and gluten free options. Book up for a Wednesday evening and you can enjoy a live acoustic music session in the restuarant while you dine.
2. La Fregate
Sometimes you need a reason to revisit the more indulgent restuarants in town, and Tennerfest could be just the excuse you've been waiting for to head to La Fregate. Their menu is one of the more extravagent, and every option is described with such attention to detail you can almost taste it. There's a definite nod to local produce too, with Seared Local Water Scallops and Guernsey Chancre making up two of the starter options.
3. Stocks
Over in Sark, Stocks is offering 'A Taste of Sark' with their seasonal dinner menu. The Grand Dixcart garden provides some of the ingredients, sticking with the Stocks philosophy that fresh local produce will be used wherever possible, whatever the season. There's a B&B staycation offer running alongside the tennerfest menu, with rooms from £185 per night for two people sharing for a minimum of two nights, with a Sark farmhouse breakfast included to set you up for the day.
4. La Barbarie
If you're looking for a night out in St Martins try La Barbarie. This Tennerfest is a three course only option so you might want to settle in and make a night of it. There's a selection of handpicked wines to accompany your meal at special prices, and you can upgrade to a staycation for £85 per person, which includes your Tennerfest dinner, an overnight stay and a full Guernsey breakfast.
5. Da Nello
Da Nello always delivers classic Italian dishes, and there's a good selection of our favourites on the Tennerfest menu. Pasta of course, but there are also a few antipasto, seafood and chargrilled options on the menu, so there's something for everyone. With dessert, this one tips into the 'over £20' category, but it's worth the extra if you're in the mood for some 'Dolce' or 'Formaggio'.
6. Mora
Mora has fully embraced the Tennerfest with two menus on offer in the brasserie, one of which is fully vegan. There's something for everyone, with soups, slow cooked autumnal comfort food, fish dishes and lots of delicious bean and veggie options to choose from. The desserts on both menus are very tempting too!
7. Hougue du Pommier
If you haven't been to the Hotel Hougue du Pommier for a while, take advantage of their Tennerfest menu to check it out. The hotel was refurbished not so long ago and it has a modern, cosy vibe offering a selection of homemade pub grub favourites in a more sophisticated setting. With a bottle of house wine for £15 and a staycation offer, you might be tempted to make a night of it.
8. Fat Rascal
With great food, friendly service and a convenient location you'd better be quick if you want to catch one of the few slots left for Fat Rascal's tennerfest, they're booking up fast! That says it all really.
9. The Rockmount
The balmy summer sunsets may be behind us, but there are still so many reasons to head over the the West coast for dinner. The Rocky offers value for money with three courses for £17.50 and a menu to suit all tastes, from traditional steak or fish and chips to seasonal pumpkin seed pesto pizza followed by warm apple bondie or pumpkin pie.
10. Balthazar
Why do we love the Balthazar Tennerfest? The food of course - we're having Smoked Mackerel Pâté to start, followed by Steamed Mussels in a creamy white wine sauce, with Raspberry White Chocolate Cheesecake to finish - but we also love the pre-dinner cocktails, the location, the after-dinner mocktails, the ambience... and did we mention the cocktails already?
You can check out all of the Tennerfest menus here, and share your favourites with us over on social.