5 Insights Into Sea Swimming
If you are one of the brave locals who took part in the Les Bourgs 12 Bays of Christmas, we applaud you. We thought we'd help keep your motivation high by sharing some thoughts from Justine Riley, who gave us an insight into the local sea swimming scene. To describe Justine as a local sea swimmer is a bit of an understatement... with swims from Guernsey to Sark, Jersey to France and all the way around Guernsey and Jersey under her belt.
Justine shared a few stories with us on swimming with Cats, bacon butties on the camp stove and hot water bottles for your feet!
Over to you, Justine!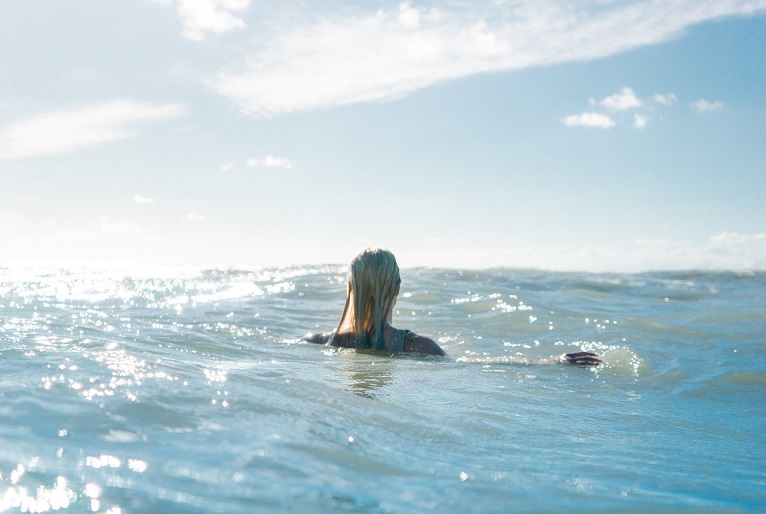 1. For The Love of Sea Swimming
Swimming always lifts my mood, you never regret a swim. I love everything about sea swimming, the feeling of cold water and how good it makes you feel when you get out, tingling all over, usually looking like a lobster! It's so good to see so many people taking up sea swimming in recentmonths and enjoying all the social and health benefits it brings. My girls and I have signed up for the 12 Bays and are loving the dips. Hoping to fit more in once they break up from school.
2. Catch Your Breath
We all faff too much about getting in, with the cold bringing on some colourful language by the most polite of people. All jokes aside, I do think getting in gently and doing a few strokes of breaststroke while you catch your breath before setting off is sensible to avoid cold water shock. When we get out the first thing to do is put the woolly hat on, to avoid losing heat, then towel on and get dressed quickly - usually minus the underwear! It is best to avoid hot showers, but warm your core instead with a warm drink and layering up with clothing.
3. Release Your Inner Child
I've met some wonderful people sea swimming and had some great adventures, one of the best being swimming through catamarans. It's childish, I know, but you haven't lived until you've swum under a cat! Somehow, sea swimming brings out the child in you. Just pure fun. A place where you can forget about the daily grind and get caught up in the here and now.
4. Fashion on the High Seas
I've collected a fair amount of swimming paraphernalia over the years, from an assortment of dry bags and swim caps to fleecy cushioned hot water bottles for my feet - definitely the best invention! I have some friends who are incredibly co-ordinated with their swim caps, bathers and goggles. We might have to co-ordinate their next outfits with some VB Pitstop vintage hats. (Editor's note: did you catch Justine's daughters' super cute vintage swim caps in our Guernsey Gifts On The Hedge feature?)
5. A Few of my Favourite Things
After a few years of training for long swims, I'm currently in the happy position of enjoying social swims; bobbing, floating, chatting, with coffee and cake to follow. (Editor's note: Modesty alert! "long swims" is the understatement of the year.) In my training this year, I swam around Guernsey, taking each coast at a time. The South coast was fairly challenging (from Petit Bot to Portelet), but my favourite coast was the west coast. Swimming from Portelet to Pembroke - I loved that swim! My favourite thing currently is a heads up breaststroke dip with my girls, swimming from the horseshoe (Bathing Pools) and cooking up bacon butties on our little camp stove afterwards, eating brunch and enjoying the view. Pure bliss!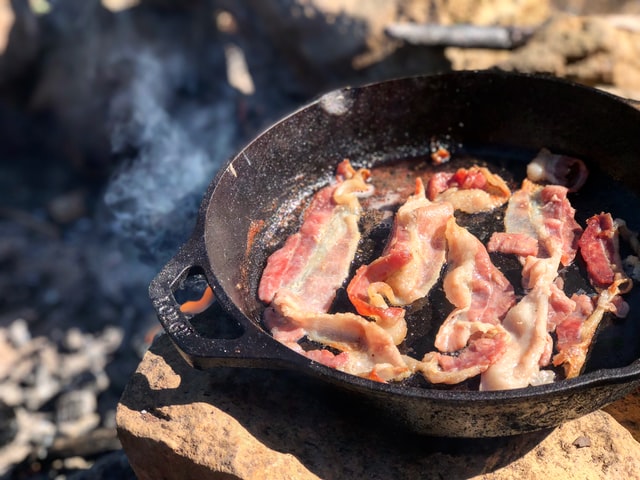 Thank you, Justine!
If you are tempted to take part in the 12 Bays of Christmas event to raise funds for Les Bourgs Hospice, here's the 12 Bays map for more details, and a word of caution from the organisers:
Please note that due to the colder water and air temperatures you must be medically fit to participate and due to the time of year we strongly recommend that you check the tide and weather before swimming. We recognise that each person has a different tolerance to the cold therefore we have intentionally not set a number of strokes, distance or time to be in the water for. If you want to just dip and get out that is fine by us, as is the wearing of wetsuits (encouraged for U18s) and if you start the challenge there is no obligation to complete it - the emphasis is completely on you being aware of what you can achieve and not going beyond those limitations.
If you decide that this event is still for you please keep reading then get signed up! When you register you will have the opportunity to purchase one of our festive bobble hats which will not only keep you warm during the event but will also help you spot other swimmers who are taking part in the challenge so give them a wave or say hello! Your registration pack will include a beautifully illustrated map by the talented The Tiny Island Studio and an information sheet to help you swim safe and warm up properly afterwards. You will be able to opt to have your registration pack sent posted out to you or collect it from our charity shop in St. Martins (on a Tuesday, Wednesday, Friday or Saturday 9am-4pm).
If you would like to read more about cold water swimming you can access our information sheet in the downloads section or please visit websites such as outdoorswimmingsociety.com or Wild Swimming UK.