Love Local with the List: Oopsy Crafty
In the run up to Small Business Saturday, we are supporting local small businesses by sharing their stories with you.
Emily used to work for the BBC, but her move to Guernsey was the catalyst for a radical career change. Find out how she turned her hobby into her business, and how she combines her skills as a profesional seamstress with her love for the environment to support our local community.
Over to you, Emily...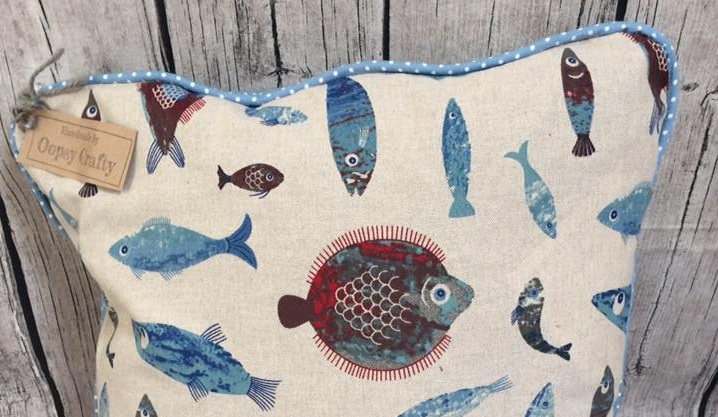 How It All Began: From Corporate to Crafty
I used to work for BBC Worldwide in London working as an advertising executive, a role that was very techy and computer based. When I moved to Guernsey with my family I decided to give something a go that I loved, and I made the move into the world of craft - the polar opposite of my previous job!
I've always been crafty and this was a chance to try selling some of the things I loved to make. I started with tote bags and wash bags then slowly expanded my ranges and added more to my stall to figure out what people liked and what worked and didn't. I love velvets at the moment, so I'm currently backing my cushions with these lovely tactile fabrics.

Highlights, Challenges and Giving Back
I'm really enjoying the markets and fairs at this time of year and the community atmosphere they bring - not only from the customers but from all the other stall holders too. The thing I love about Guernsey is that you can always see a familiar face!
However, sometimes markets and fairs can be tough and they can make you question your hard work, but you have to remind yourself that your crafts are not going to suit everyone's tastes all of the time!
I love working for the local charity Clean Earth Trust. It has established a large number of initiatives which aim to tackle environmental issues and encourage a culture of repair and reuse. The Trust aims to limit negative human impact on the environment and it does so much good for the local community. I work 6 hours a week as a Repair Cafe seamstress, helping local people repair items like clothing, soft furnishings, soft toys etc to extend their life span and save them from ending up in landfill. Part of the job I love is passing on my skills and guiding people through the process in the hope they can give it a go next time with a repair.

The List loves...
Not only does Emily make fantastic products for Oopsy Crafty, we love that she is part of the local sustainability movement, giving her time to teach locals the skills and confidence we need to repair and upcycle at home.
Find out more on the Oopsy Crafty website.