Listed: Winning Mental Health Strategies with Michelle Ayres
When promotion and management took her away from the clinical work she enjoyed, local mental health nurse Michelle decided to do something about it. Working with her friend and colleague Carol Vivyan, together they created The Decider Skills. These life skills, now being delivered to a global audience, offer a proactive approach to mental health for children and adults in healthcare settings, schools, prisons... the list goes on!
With future plans which include a circumnavigation of the British Isles with her partner and their Romanian rescue dogs, Michelle's story will inspire and motivate you to live your best life.
Over to you Michelle...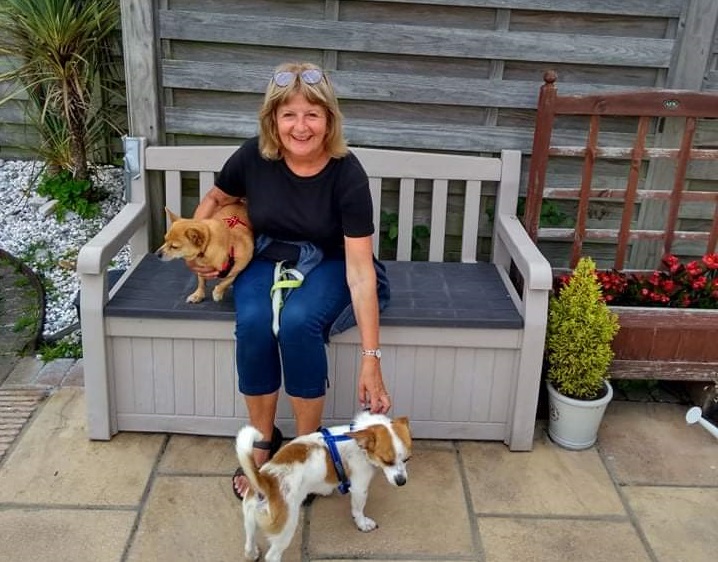 "Working in mental health is not easy; there are the highs of seeing people recover and return to their lives and lows of losing people who feel they can no longer stay in this world."
How It All Started
When I left school, I had absolutely no idea about the kind of career I wanted. Like so many of my peers here in Guernsey, I drifted into banking and fairly soon found that it was not for me. I worked with some great people and made lifelong friends, however the work itself felt a bit meaningless to me and it lacked the vocational quality and sense of meaning and purpose that I needed.
After working at the old Castel Hospital as an auxiliary nurse in the early 1980s, I soon applied for registered mental health nurse training and left Guernsey for Canterbury in 1983. In those days mental health was rarely talked about or understood. The stigma and lack of awareness meant that it was not an easy career option. The huge red brick hospital in the middle of the Kent countryside was very different to our little country hospital in Guernsey.
After qualifying, I worked in mental health units in prison and adolescent settings before returning to Guernsey to bring up my family. Shift work is an inevitable part of providing 24 hour care, and at times it was difficult to find a home/work balance.
My Career Journey
Working in mental health is not easy; there are the highs of seeing people recover and return to their lives and lows of losing people who feel they can no longer stay in this world. My career has been challenging, but for the most part people are resilient and the privilege of sharing their stories and lives, meeting their families and being a part of their recovery has been hugely rewarding.
Over the years I have worked in a range of clinical settings including acute services, elderly care and the day centre. I've been promoted to ward manager, day services manager and Clinical Nurse Manager for Acute Mental Health Services and gained a broad range of experience, skills and knowledge.
But promotion and management took me away from the clinical work that I enjoyed and this prompted me in 2005 to change my career path. My friend and colleague Carol Vivyan, (also a registered mental health nurse and registered general nurse with many years of experience) and I qualified as Cognitive Behavioural Psychotherapists for people with severe and enduring mental health problems.
Hours of travelling to Manchester and Southampton universities and studying together over three years meant that we developed a personal and professional bond and a shared vision to improve the mental health outcomes of clients.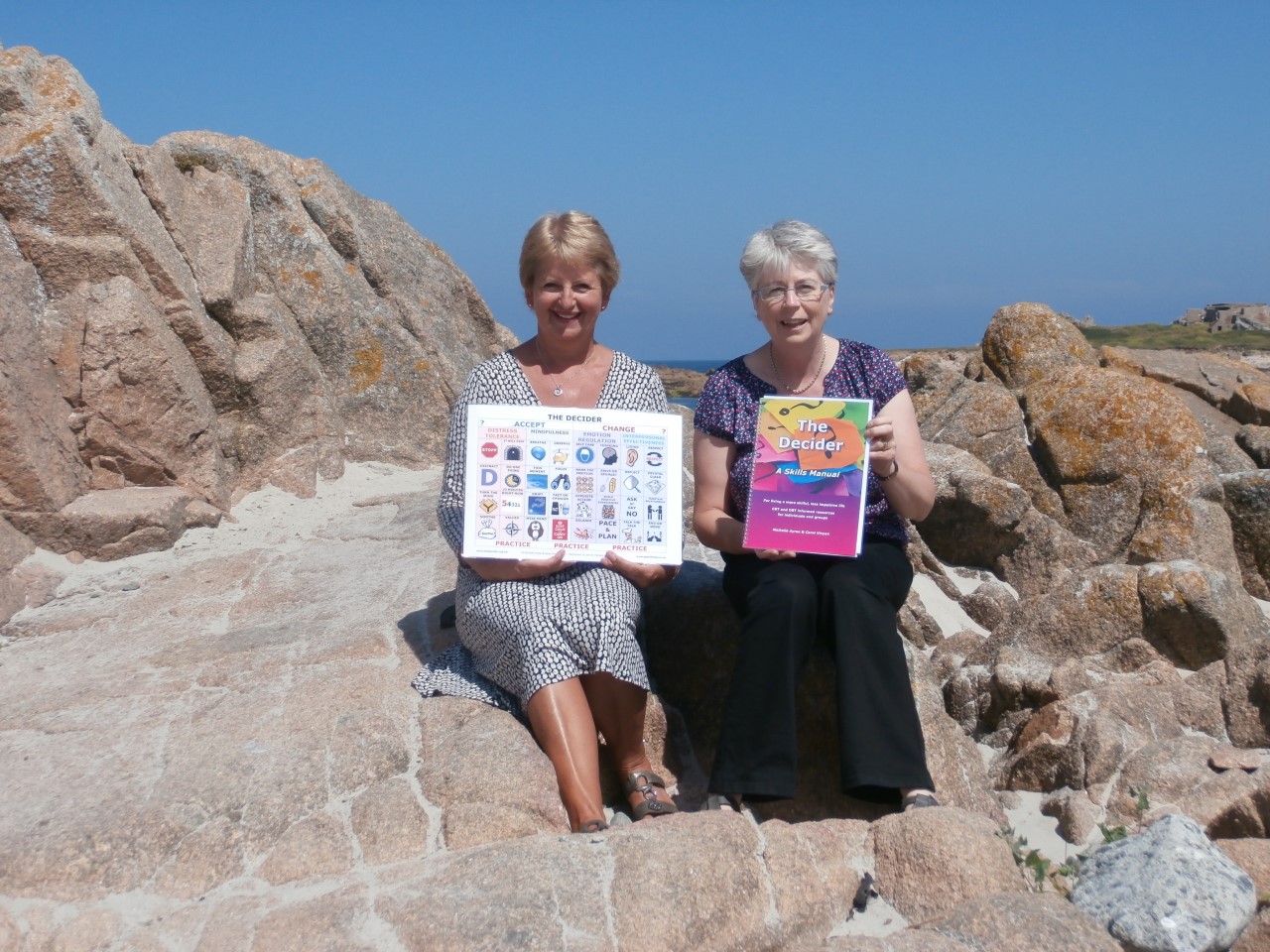 Life Skills for Better Mental Health
Together we developed The Decider Skills. We worked with many local service users and most of them expressed the need to manage their own emotions and mental health but did not know how to go about doing so. Clients often described adverse childhood experiences, trauma history, attachment disorders and a lack of early skills training and support. They found their own emotions hard to recognise, understand or control.
Mental health is a 'wordy' discipline. For emotionally driven clients who find it difficult to manage their impulsive urge to react, developing the mind-body connection, recognising the physical symptomology of emotion, naming it and then deciding on a positive response is key to recovery, self-regulation, coping and confidence.
As Albert Einstein said, "If you can't explain it simply, you don't understand it well enough", so we have distilled complex psychological theory into highly effective strategies which teach children, young people and adults the skills to recognise their own thoughts, feeling and behaviours. This enables them to manage their own emotions and mental health and helps people to live a more skilful and less impulsive life.
We have been thrilled to receive national awards for our work and generally the last ten years have seen mental health become less stigmatised and more mainstream. This is long overdue and most welcome.
Starting Up A New Business
But it has not been easy - the last ten years for us has been hard work! Together, we have worked tirelessly, supported each other, laughed and cried and as a result gone further than we ever thought was possible.
We do not have a business background so we have been eternally grateful for the support and wisdom of professionals and investors we met through The Digital Greenhouse who have given us encouragement, advice and guidance. There are local experts who are happy to give advice, both paid and pro-bono, to help with making a business plan, setting up a company and applying for investment. We've also benefitted from coaching with public speaking, marketing and advertising advice... the list goes on!
The reality is that starting a business is about making a plan and solving one problem at a time. Days can be normal, stressful or even dull. In the words of Karl Kangur: "When you're starting a new business, it's really easy to get caught up in the minutiae. Coming up with the perfect brand name, finding the right logo, setting up your social media and reading one more business book are not the things that make a business profitable. One of my main lessons learned was to always work on the "one thing" that will make a difference and help you hit the next milestone... Start each day with knowing what your one thing is and put at least two hours of solid work into that before doing anything else"
Our grateful thanks go to our mentor and business partner, local entrepreneur and generally all-round 'good bloke' Marc Laine who has been our rock and leading light in this journey.
If you are an entrepreneur with a great idea, we encourage you to pursue your dreams, be prepared to be flexible, ask for help, keep a sense of humour and never give up!
What The Future Holds
I love life and I love trying new things. I enjoy sea swimming, singing with La Rocque Choir, learning to play the clarinet, and painting. I'm lucky to have great friends and a close family with two wonderful grandchildren, and a third on the way in 2022.
My future plans include a circumnavigation of the British Isles with my partner Keith on our motorboat, along with our two Romanian rescue dogs Lulu and Bob.
Business-wise, there's lots going on too! The Decider Skills is spreading worldwide to New Zealand, Canada, Bermuda and especially in the UK and Republic of Ireland, extensively in NHS Trusts and organisations like Action for Children, Mind, Barnardo's and many UK councils and schools. Guernsey schools have embraced The Decider Skills and local primary schools have been taking part in a trial led by CAMHS where all children have been taught the skills, and the initial analysis of the results is very promising.
HMP Polmont, Scotland's national holding facility for male young offenders, is delivering The Decider Skills to all of the young men on remand and we hope this pilot study will spread to all prisons, and a recent development which is particularly close to my heart is a study showing that using Decider Life Skills can help safeguard the emotional wellbing of student nurses, who can become overwhelmed and emotionally burdened due to the nature of the job.
It is busy in our world!
Learn more about The Decider Skills: The Decider Skills offers a complete programme of online training and self-help courses, workshops, manuals, handbooks, posters online resources with an interactive website: thedecider.org.uk.