6 Health Boosting Books for Spring
In partnership with the Guille-Allés Library
Spring is well and truly here! The sun is shining and the days are getting longer, so now is the perfect time for a few nudges to help you feel motivated, eat well and generally prioritise your health and wellbeing. To help you on your way we asked the team at the Guille-Allès Library for their picks of the best books around at the moment to give your health a boost for spring.
Laura and Beth from the library were happy to share their top picks for healthy reading this season. Let's see what they said.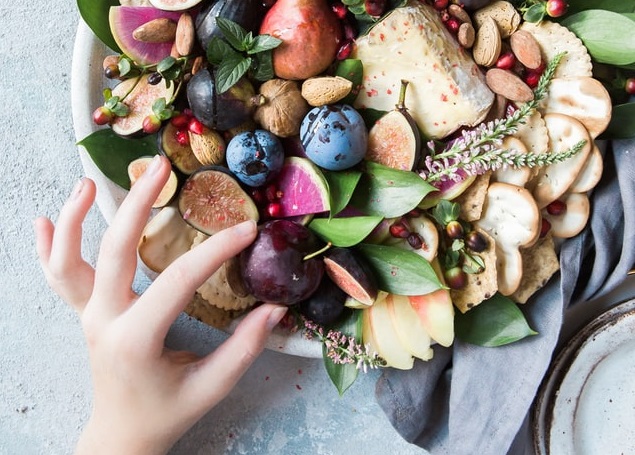 1. 'Feel Better In 5: Your Daily Plan to Feel Great for Life' by Rangan Chatterjee
'Feel Better in 5' is the first daily five-minute plan that's easy to maintain, easy to follow and focuses on how to feel great every day. Drawing on Dr. Rangan Chatterjee's twenty years of experience and real-life case studies from his GP practice, Feel Better in 5 is your daily plan for a healthier, happier you.
Laura says: One of the most recognisable and influential TV doctors of the past twenty years, Dr. Chatterjee prescribes small, sustainable lifestyle changes to improve health and happiness in the long term. In a world of heavy workloads and inflexible schedules, these little changes can fit into any schedule and make the world of difference!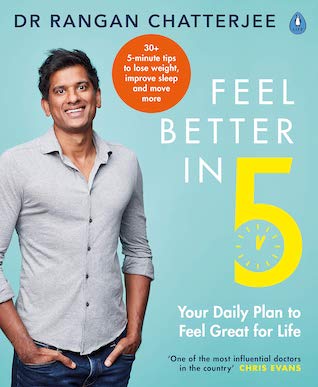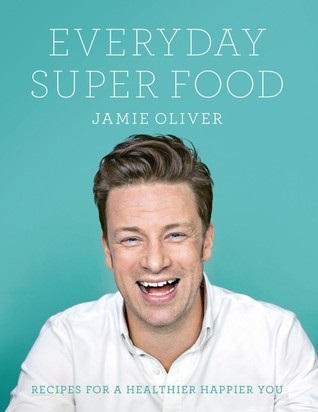 2. 'Everyday Super Food' by Jamie Oliver
Jamie's Everyday Super Food makes healthy eating easy, exciting and fun – not to mention delicious! No matter how busy you are, eating well the Jamie way is straightforward and achievable – it's super easy to choose exactly the kind of meals that suit you.
The book is divided into different sections for breakfasts, lunches and dinners, and every meal is nutritionally balanced, meaning you can mix and match them in any way that you like and make it work for your health goals.
Beth says: You really can't go wrong with a Jamie Oliver recipe!
3. 'Happy Kitchen' by Rachel Kelly
Since suffering her last serious bout of depression in 2011, Rachel Kelly has evolved a broad holistic approach to staying well. Over the past five years, she has worked with nutritional therapist Alice Mackintosh – together, they've built up a repertoire of recipes that target particular symptoms, from insomnia and mood swings to stress and exhaustion.
Laura says: Taking a long look at the link between nutrition and mental wellbeing, Rachel Kelly's recipes have something for everyone. Whether you're looking to address a particular health issue or in search of recipes to liven up your day-to-day, 'Happy Kitchen' will certainly give you some food for thought!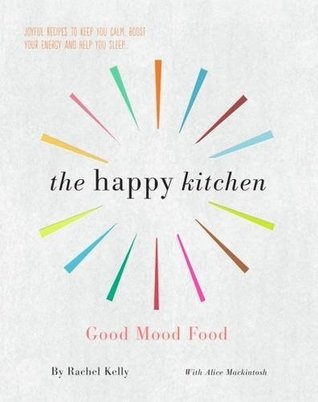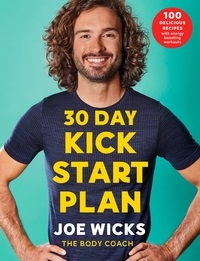 4. '30 Day Kick Start Plan' by Joe Wicks
Lacking motivation? Or know what you're supposed to do, but not sure where to start? If you want to cook better, healthier food and move more, then this 30-day plan from the UK's favourite PE teacher will help you form new habits, keep on track and feel brilliant inside and out. It's a simple guide that focuses on health and how you feel, not on how you look.
Beth says: I love Joe Wicks's approach to healthy living, and these dishes look as good as they taste – definitely insta-worthy!
Reserve '30 Day Kick Start Plan'
5. 'The Uncook Book' by Tanya Maher
This is the perfect book for anyone who wants to celebrate life through food. Raw food really gives you that opportunity because it gives you so much energy and clarity – but this book is as much about pleasure and enjoying life as it is about health. Offering easy-to-follow, accessible recipes with a modern edge, Tanya draws on her years of experience as a raw food nutritionist and guides you through brilliant basics, fun family favourites and elegant entertaining with living foods.
Beth: This is such an interesting lifestyle choice, and there are even some recipes for lovely superfood cocktails!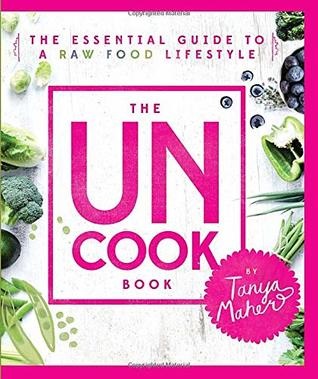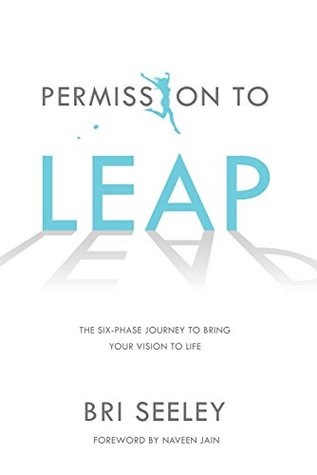 6. 'Permission to Leap: The Six-Phase Journey to Bring Your Vision to Life' by Bri Seeley
The doubts and 'what if's' are paralysing you on the fence of indecision. You look left to the comfort and right to the possibility. And left. And right. Which side do you choose? 'Permission to Leap' will guide you through the process of leaping from the day you commit to the day you land softly on the other side.
Laura says: Seeley illustrates the mindset required and provides the tools necessary for you to take leaps of your own, free of fear and self-censorship. Everyone can get something from this, from the biggest risk-taker to those most fearful of change.