The Ultimate Guernsey Summer Bucket List
Make time to experience being a tourist at home this summer and find joy on your doorstep, starting with these holiday bucket list suggestions.
We're adding to them it all the time, so email hello@thelist.gg with your suggestions.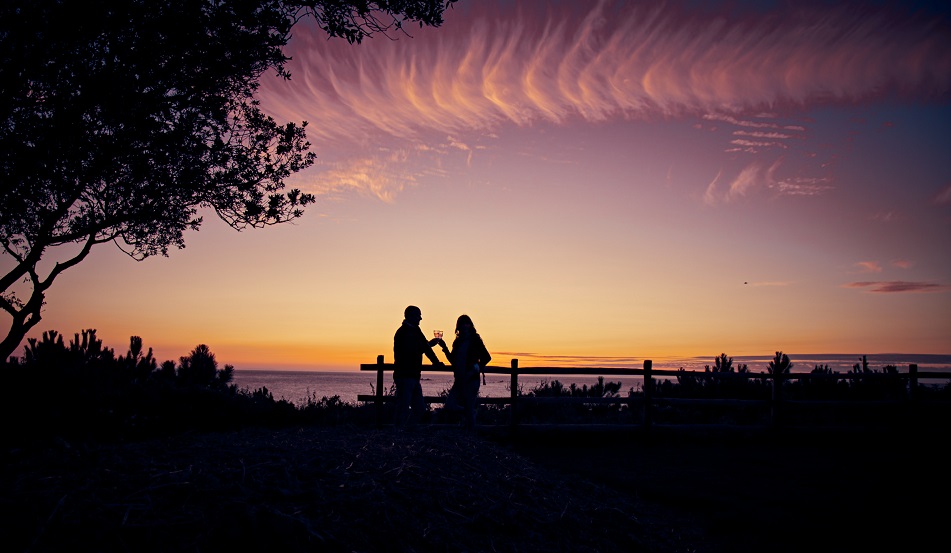 1. Dine under the stars with an evening of stargazing and al fresco refreshments on Herm common.
2. Pack a picnic and watch a Twilight cinema screening at Castle Cornet.
3. Go glamping for a few days and take in the sea view and fabulous sunsets.
4. Tuck into fish and chips on the beach at Cobo.
5. Soak up some heritage with all that the National Trust of Guernsey has to offer.
6. Enjoy an early morning sea swim at The Bathing Pools before work.
7. Take in a Little Big Brewery Tour.
8. Book an Island Rib Voyage to see local landmarks, bays and caves and soak up wildlife at sea.
9. Have a go at stand up paddle boarding with SUP Guernsey.
10. Treat yourself to an enlightening reiki session or a relaxing aromatherapy treatment.
11. Find a new bay or a sunset dip.
12. Dip your toes in a Venus pool.
13. Enjoy live music and soak up atmosphere at the free KPMG Castle Music Nights.
14. Enjoy a leisurely brunch with friends.
15. Kick off your shoes and feel the sand between your toes.
16. Escape for a few nights with a special staycation.
17. Head over to Cobo to catch a balcony gig.
18. Go foraging and rock pooling with a seaweed tour.
19. Take time to catch up with friends over a cuppa and a slice of cake.
20. Simply grab a book and head to the beach for a few hours me-time.
21. Hire an electric bike and zip around Alderney or Sark.
22. Take a stroll through town and enjoy Seafront Sunday.
23. Try something new. Anything! Sea swimming at Moulin Huet, pottery at Iris and Dora... whatever you feel, do it!
24. Pop over to Sark Fest and enjoy some Sark hospitality with over 35 bands and artists performing over the weekend.
25. Take a trip on Le Petit Train - look out for their ice cream and soul food tours.
26. Stock up on salad veg, chutneys and herbs at a Farmer's Market for a summer BBQ.
27. Charter a boat for some fishing, sightseeing or inter island travel.
28. Enjoy a day at the races at the Sark Sheep Racing.
29. Find out more about our islands with an accredited Guernsey tour guide.
30. Take up the Adventure Rooms challenge and solve the escape room mystery.
31. Dance with fairies in the moonlight at Le Creu ès Faies.
32. Try kayaking or coasteering with Outdoor Guernsey.
33. Book in a facial or a manicure at one of the island's many top salons.
34. Enjoy dinner al fresco with friends.
35. Enjoy some family fun at the Rocquaine Regatta.
36. Check out the views from the top of Victoria Tower.
37. Take a nap in the afternoon… in a hammock!
38. Embrace the warm summer evenings with a or refreshing mocktail.
39. Pop over to Alderney - for an extra special summer vibe head over for Alderney Week.
40. Drop in to see the animals, the produce and the entertainment at the West Show.
41. Join in the fun at the Donkey Derby
42. Make use of our many great kiosks and enjoy a sandwich lunch… followed by an ice cream, of course!
43. Take in a local festival with the Vale Earth Fair.
44. Embrace your inner child and simply have fun at your favourite spot on the island.
45. Check out Victor Hugo's residence, Hauteville House and stop off for a picnic in the gardens taking in the view.
46. Watch the sun setting over the Atlantic over on the west coast... yes, that's the Atlantic ocean out there!
47. Take in the Battle of Flowers and some live entertainment at the North Show.
48. Kick off Pride week with some cabaret with Dr Adam Perchard.
49. Watch the Red Arrows in action at the Battle of Britain Air Display.
50. Join in the fun at the Ale and Cider Festival.
Imagery from Visit Guernsey