60+ Defibrillator Locations Across The Bailiwick
This is the list we hope you never have to use, but it's a sad fact that a cardiac arrest can happen to anyone, at any time. Defibrillators save lives, so lets be prepared!
Advice from the British Heart Foundation states that if someone is having a cardiac arrest you should call 999, start CPR - St John Ambulance has advice on how to do CPR - and then ask someone to bring a defibrillator. There's no need for special training to use a defibrillator, the instructions are clearly explained to you when you turn it on.
So, where are the Bailiwick's defibrillators located?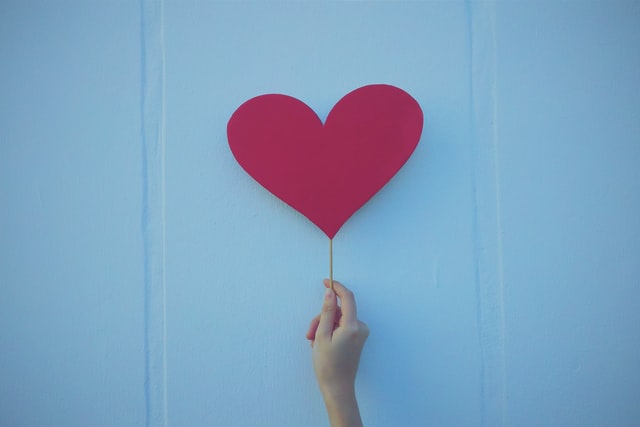 The emergency services are equipped with defibrillators of course, and there are defibrillators positioned at medical and healthcare facilities across the islands.
But there are also many Public Access Defibrillators for emergency situations that can be used by anyone. The Cardiac Action Group here in Guernsey has a map showing the spots, and we've put the locations into a handy list for you…
Alderney
1. Football Club
2. Harbour
3. Lloyds Bank, Victoria Street
4. States Office
5. Tourist Information Centre
Herm
1. Herm Shop
2. Herm Village at the top of the hill
Sark
1. La Maseline Harbour
2. Tourism and Visitor Centre
Guernsey
1. Blanchelande College
2. Capelles Community Centre
3. Co-op Grand Marche St Martins
4. Co-op Grand Marche St Sampson
5. Co-op Locale Longstore
6. Co-op Locale Market Building, Market Square
7. Co-op Locale Vazon
8. Cobo Community Centre
9. Delancey Park
10. Elizabeth College Sports Field, Kings Road
11. Footes Lane Sports Stadium
12. Grammar School and Sixth Form Centre
13. Guernsey Yacht Club
14. Highway and Traffic Department, Bulwer Avenue
15. Jerbourg Car Park
16. KGV Club House
17. KGV Players entrance site
18. L'Eree Public Toilets
19. L'lslet Salvation Army
20. La Coutanchez Campus
21. La Mare de Carteret School
22. La Vallette Bathing Pools
23. La Villette Garage
24. Les Beaucamp School
25. Milton Produce, Route de St André, St Andrews
26. Northside, St Sampson
27. Pembroke Bay, L'Ancresse
28. Polar Offices, Garenne Park
29. Portelet Kiosk
30. Princess Royal Centre for Performing Arts
31. Rangers Football Club, Route de St André, St Andrews
32. Ravenscroft Offices, New Street, St Peter Port.
33. Raymond Falla House, Longue Rue, St Martin
34. Richmond Kiosk
35. Rosaire Court, Rosaire Avenue, St Peter Port
36. Rovers Athletics Ground, Port Soif
37. Saumarez Park playground
38. Scout Headquarters, Rue Mainguy, Vale
39. Sir Charles Frossard House, La Charotterie
40. St James Concert and Assembly Hall
41. St Paul Methodist Church
42. St Peter Port Harbour, Inter-Island Quay
43. St Sampsons Douzaine Rooms
44. St Sampsons School
45. St Saviour Community Centre
46. St Stephens Community Centre,
47. Styx Community Centre
47. The Last Post
48. The Pollet, no. 37
50. The Robin Roussel Pavillion, Memorial Playing Fields, Footes Lane
51. The Rockmount, Cobo
52. Torteval Church Hall
53. Town Church, in a converted phone box
54. Turing House, La Gibauderie
55. Vale Douzaine Room, Maraitaine Road, Vale
56. Vistas Beach Café, Vazon
Did you know that the Cardiac Action Group offers free training sessions on CPR and defibrillator familiarisation? If you run a community group, work in a school or would like your staff in the workplace to have the benefit of this training. Get in touch, it could literally help you to save a life!
This list was compiled in June 2021, based primarily on information supplied by the Cardiac Action Group