How To Stay Committed To Your Fitness Goals
In partnership with Isle Health
We know there's pressure at this time of year to reinvent yourself and set new lifestyle goals, and those goals often revolve around fitness. But we also know how demoralising it can be when your goals fall by the wayside after the first flush of enthusiasm wanes and the reality of everyday life sets in.
Making your health and wellbeing a priority is what we're all about here at The List, and we believe that a healthy lifestyle depends on a consistent approach to looking after yourself, both physically and emotionally. That's a philosophy that is shared by the team at Isle Health, so we're handing over to Personal Coach and Fitness Trainer, Jordon Fletcher, who shares his thoughts on the best approach to staying committed to your fitness goals for the long term.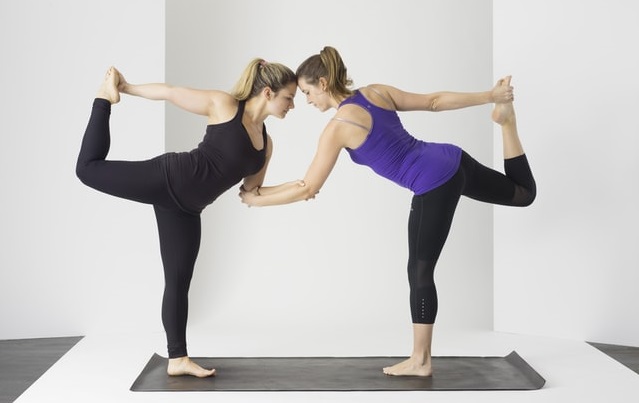 Over to you, Jordon...
"Here we are once again, it's that time of the year when it seems that everyone you talk to has a new focus or has set some sort of new goal. We've all been there. The turn of the year seems to elicit motivation for change, especially around the theme of self improvement. And it's not a bad thing to commit to improving your health, but how can you ensure your goals are achievable and can be maintained for the long term and not just a short term buzz?
Now don't get me wrong, I absolutely love to see everyone full of motivation at the start of a new year. It's great to see people willing to get out of their comfort zones, to try new things, to improve themselves. It's fantastic to see new faces come into the gym every year, to see people out running, cycling or just generally being more active.
To those of you committing to new dietary changes, quitting negative lifestyle habits or increasing the good ones, I'm certainly not knocking you for making this leap. What I am saying however, is that time and time again it's easy to make the mistake of committing to unrealistic targets... and if you fail to reach them, it can feel like a failure. Well not this time! Make 2022 the year to set realistic goals and smash your targets out of the park!
So what's the best approach? How can you make sure that your newly motivated goals are achievable? With a SMART approach to achieving your fitness goals! SMART stands for Specific, Measurable, Achievable, Realistic and Timely. The goals you set using this approach will help you focus on the outcomes rather than the tasks.
Here's my guide to using the SMART system as a tool to help you stay committed to achieving your goals this year.
1. Be Specific
Many of us create goals and targets that are far too broad. In other words, our goals are too vague and we don't identify what it is we are actually trying to achieve. "I'm going to start the gym" or "I'm going on a diet. Sure, these may be great new habits to adopt, but what is it we're really trying to achieve from these statements?
Identify a goal that is specific so that when you put the effort in, you can see you are achieving it. For example, "I'm going to start going to the gym three times a week". This target is clearly identified, and it will be much easier to hold yourself accountable to it.
2. Measure Your Progress
Being able to measure your progress or success with your new goals is super important. If your goals are not measurable, how can you recognise when you've achieved them or had some degree of success?
So set a goal that has ways to measure your progress built in. And no, I'm not just talking about the number on the scales! Take progress photos, take measurements, use other forms of progress measurements, like how you feel. Keep a diary to monitor how you feel, make a chart or graph to measure your progress, in whatever it is you're applying yourself to. Make a checklist and get it all ticked off. You're far more likely to achieve a goal if you can measure your progress in one form or another.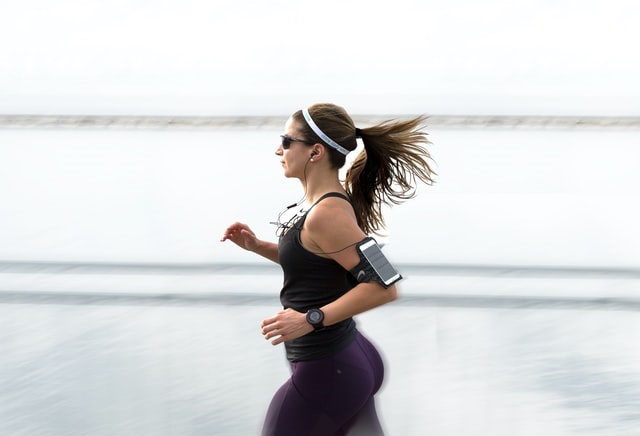 3. Work Towards Achievable Goals
This one's a big one! Time and time again we humble humans will set goals that are way beyond achievable. If your new goal is to go to the gym seven days a week forever from now on, let's be honest, it's just not going to happen. Same if your goal is to suddenly consume an entirely new diet, or completely stop a certain habit. The reality is that you're perhaps biting off more than you can chew and these goals are simply not attainable.
Goals like this will result in you failing to do what you've said you will do. You will end up feeling negative, unsuccessful and demotivated. That's why you need an action plan to make sure your goals are attainable. Think about how you are going to make sure you achieve your goals. What are you going to do - or not do - to achieve your goals? Ask yourself these questions and make note of the answers. This will help you to make your goals attainable.
4. Be Realistic
When it comes to goal setting, especially when we are talking about self improvement, dietary, lifestyle or physical activity goals, there really is no one size fits all. Our goals should be realistic, and more specifically, relevant to ourselves. Just because somebody you know has started going to the gym every day at 5:30am, that doesn't mean that you have to do that too. And it certainly doesn't mean you're not working hard enough if that is the case.
The reality is that we all have unique lives with different commitments, varying workloads and our own different daily routines. So make sure the goal you set this year is actually something you desire to achieve, and not one you're doing because 'Karen from pilates' said so!
5. Set A Timeframe
A goal without a timeframe is like a movie without an end. How are we supposed to know when we achieve a target or be strict with ourselves about achieving a target when we have no timeframe to achieve it within? Saying you're going to drink less alcohol needs to have a start time for it to work, otherwise you can fall back on "I never said when I was going start doing it".
Choose your goal, follow the above steps and commit to a date you're going to get it done by. A good example would be "I'm going to start going to the gym three times a week from now until Easter". This goal is specific, measurable, achievable, relevant (if starting the gym is something you're aiming for this year)... and it has a timeframe. The timeframe is a tool you can use to hold yourself accountable and it can help you to keep up your motivation levels as the new year buzz inevitably dwindles and the cold wet days of February loom.
6. The Round Up
So there you have it, some simple steps to make sure the goals and targets you set for yourself throughout the year are actually going to happen. Let's avoid the usual New Year resolution flops, and the negative self talk when the inevitable "fall off the wagon" comes around.
I hope I've given you some useful pointers and this is helpful step in the right direction if you are re-evaluating your goals for the year ahead. Remember, our goals should be in place to make us feel good, and to improve ourselves. Don't be overwhelmed or intimidated by trying new things this year, don't be that person who never joins a gym because they're too nervous to get out of their comfort zone.
I promise you, it will be the best first step you ever take."
About Isle Health...
Isle Health was established by Megan Seward during lockdown, following on from the work she did for family and friends to help improve their physical and emotional wellbeing at a particularly difficult time. Megan is a Level 3 Exercise Referral Instructor, a Mental Health First Aider, a qualified Teacher and she is passionate about sport and wellbeing. Through Isle Health she offers exercise referral programmes and community based inititives such as Walking Wednesdays.
Jordon joined Isle Health when he returned to Guernsey, having graduated from the University of Salford with a BSc in Exercise and Nutrition as Medicine. Jordon is a Level 3 Personal Trainer and a Level 4 Exercise Referral Instructor, with experience within the local fitness industry working as a personal trainer in gyms during his time back on Island throughout university. He is looking forward to putting his hard work into practice within in our local community, helping people to reach their health and fitness goals and improve the quality of Islanders' life.