6 Ways To Exercise Outdoors in Guernsey
We all know it's good for us to spend time outside, whatever the time of year, but sometimes we need a little more inspiration when it comes to exercising outside in winter. We've come up with a few ideas to combine to exercise with fresh air over the winter months.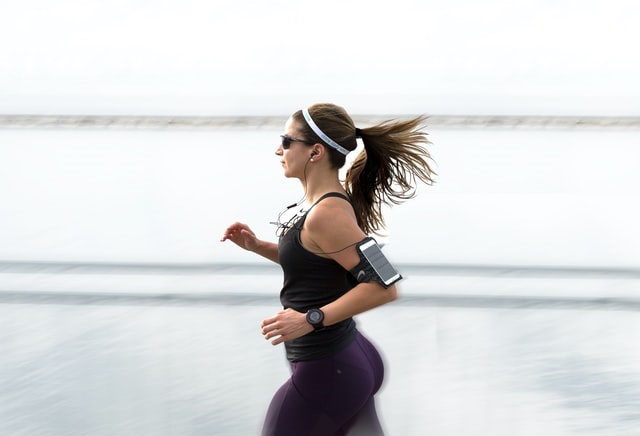 1. Outdoor Gyms
There's outdoor exercise equipment dotted around the island, at Delancey Park, Sausmarez Park and at Styx Community Centre. These outdoor gyms are all next to the childrens' outdoor play areas, so you can even combine a mini-workout with a trip to the park with the kids.
Not sure where to start? Take a look at My Top 5 Exercises In The Saumarez Park Outdoor Gym with Andy Perkins for mini-video tutorials.
2. Swimming Spots
More and more of us are embracing the trend for year-round sea swimming, and where better than our beautiful island to enjoy a quick dip - whatever the time of year. There are so many beautiful beaches and bays to choose from, so if you're not sure where to go take a look at our list of The Best Sea Swimming Spots in Guernsey. As well as ideas for high and low tide swims and locations for dawn or dusk dips, this guide also recommends places around the island where you can go for a quick and safe swim, a sheltered swim or a social swim. There's also a mini-list of tips on how to stay safe and be seen, which is especially important during darker months, and when the weather can be rougher.
3. On Your Bike
Visit Guernsey is a fantastic resource for locals as well as tourists, and their Cycling Routes guide is a perfect example of this. There are eleven routes to choose from, and you can select an easy, moderate or hard route depending on your ability or mood. Each comes with a map and a description of the places you will see on your trip, and they take in the whole island. It's a perfect way to get out and about and take in some some fresh air and exercise on the weekend.
But stay safe in winter! The Guernsey Bicycle Group has some advice on safe cycling, recommending a hi-vis, reflective or bright jacket and reminding us that: "wearing black or grey at dawn, dusk or in bad weather is a bad idea, good lights are a "must" and reflectives are so much brighter than you probably think".
4. Ways To Walk
It can be tricky to get out and about during daylight hours at this time of year, especially if you're tied to a traditional nine-to-five working week in the office. But there is an easy way to combine work with gentle exercise - schedule a few walking meetings into your working week! We are big fans of walking meetings here at The List… in fact, it's how this whole thing started for us! It doesn't work for every meeting, but there are times when you could trade the boardroom for a walk along the seafront or around Candie Gardens. Not convinced? Here is a little more persuasion: Why You Should Take Your Meetings Outside.
Weekend walkers can find inspiration for new walking routes with 5 Local Walks To Explore. If you prefer to walk after work, but need some motivation or would like some company, join the growing community of locals who get together on Walking Wednesdays to walk, talk and connect on a different route around the island every week. The Isle Health volunteers will be at the pre-arranged starting point every week, come rain or shine! Keep an eye on their social channels for locations.
5. Running Around
There are lots of runners out and about at the moment, with many of them training for the Guernsey Marathon. The roads may not be ideal, especially with the dark evenings and early mornings, but it's fairly well lit along the front in town, and the coastal footpath out west is 14 miles long and offers a flat route from Grandes Rocques, all the way to the Vale Castle. For endurance runners, the south coast cliffs offer a challenging network of paths that stretch for 28.5 miles from La Valette to Pleinmont - that should keep you going for a while!
If you're looking for an easier option, the Guernsey Parkrun is a free, fun and friendly 5k community event that takes place every Saturday morning at Pembroke. You can walk, jog or run, it's entirely up to you!
6. Join The Club
Many team sports play outdoors all year round, and there are clubs with outdoor facilities which you can use in all weather. Tennis, netball, football, petanque, golf, sailing, horse riding... get back into your favourite pastime, or try something new this winter. Lots of the islands hotels, health clubs and fitness facilities offer opportunities to exercise outdoors. If you're looking for inspiration The Sports Commission has a directory with contact details and information on lots of clubs and associations - take a look!
Have we missed any of your favourite ways to exercise outdoors? Tag us on Insta!