What Is Aromatherapy and How Does It Work?
In partnership with Aromatherapy with Elaine
Have you ever thought about trying an aromatherapy session? Maybe you're tempted, but you'd like to find out more about it first. Well, same here. So we reached out to local aromatherapy practitioner, Elaine Le Feuvre, founder of Aromatherapy with Elaine, who was happy to break it down for us, explaining how it works, what the essential oils bring to the treatment and the benefits aromatherapy can bring to your life right now.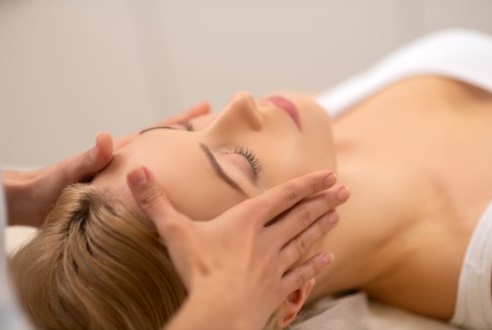 1. What is aromatherapy?
Aromatherapy is a holistic treatment that uses natural plant extracts to promote health and well-being. Sometimes it's called essential oil therapy. Aromatherapy uses aromatic essential oils to improve the health of the body, mind, and spirit to enhance both physical and emotional health.
2. What properties do essential oils have?
So what gives each essential oil its own particular health properties? Essential oils are extracted from a range of different flowers, leaves, trees and resins. Each of these oils has a unique natural chemical composition, and it is the presence of particular constituents that aromatherapists focus on when determining the essential oils best uses. For example oils high in 1,8-Cineole (such as eucalyptus oil) have been shown to aid the respiratory system.
3. Are essential oils safe?
It is a common misconception that all essential oils are safe because they are 'natural'. It is vital to understand that different oils can cause drug interactions, skin reactions, or breathing problems if used incorrectly, in the wrong doses, on clients with particular health issues or on babies and children. There is no governing body that endorses the ingestion of essential oils and no insurance company that would cover this practice. Essential oils are highly concentrated and can cause toxicity and damage to the delicate mucus membranes inside the body. There are many wonderful herbal teas that are much more suitable for this use and can aid the health benefits of the same herbs and flowers used in aromatherapy.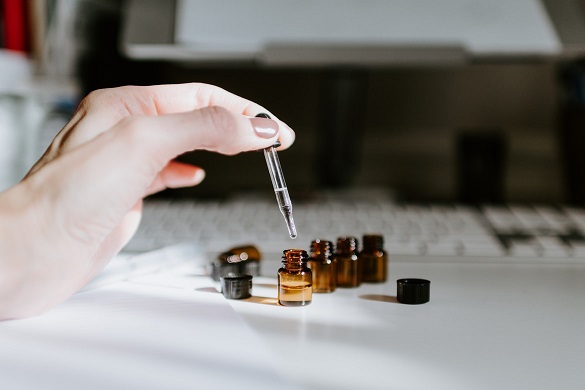 4. How does Aromatherapy work?
As practitioners we believe that the effects of the essential oils can be multiple either:- • Physically, by their pharmacological effects on the systems of the body once absorbed. • Emotionally, by their effect on the brain via their interaction with the olfactory system. • Energetically (or spiritually) via their vibrational interaction with the energy flows within the body.
5. What's the science behind it?
Ancient history has provided anecdotal evidence of the therapeutic use of essential oils but, in the last few decades, increasing scientific research has evidenced and substantiated their health benefits. The objective evidence base which supports Aromatherapy comprises clinical trials, case histories, clinical audits and also patient reported outcome data. The amount of research, and the media profile of some studies, has led to a high level of public confidence in the efficacy of Aromatherapy. However, awareness and understanding of the full extent and benefits of essential oils, still requires greater recognition.
6. Are Aromatherapists qualified?
Like many complementary therapies, aromatherapy relies on voluntary self regulation. In the UK, the Federation of Holistic Therapists (FHT) is the UK's largest professional association for therapists, ensuring high standards in therapy, education and practice.
Members of the FHT must:
• abide by a strict code of conduct and professional practice.
• be qualified in the therapies they practise.
• be insured to practise.
• undertake continuing professional development (regularly update their knowledge/skills).
It is due to this lack of regulation that essential oils are freely available to purchase from a range of highly reputable, and not so reputable, suppliers. It's therefore important to seek the advice of a qualified and experienced aromatherapist when purchasing oils for home use.
7. What happens in an aromatherapy consultation?
Prior to your initial appointment a professional aromatherapist will ask you to complete a consultation form. Whilst this may seem a bit lengthy, it is vital for them to determine if this therapy is suitable for you, what your expectations are, what your medical history is (in order to avoid drug interactions and to potentially adapt the treatment if appropriate). They may also ask about any health issues you are experiencing on both a physical and emotional level, your massage preferences and what aromas you best enjoy.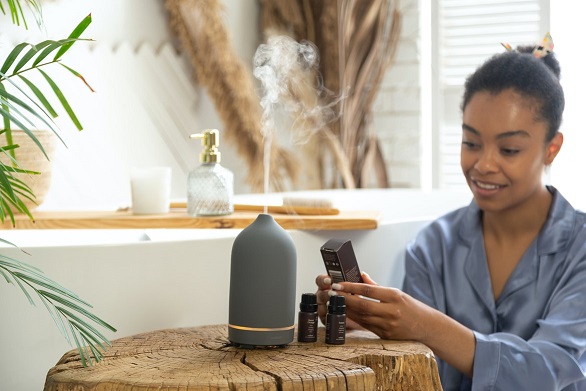 8. How can Aromatherapy help right now?
How can aromatherapy help right now? During the pandemic, research evidencing essential oils and their antiviral, anti-inflammatory, and immune boosting properties took centre stage. As we start to emerge out of the pandemic, the focus is on how essential oils can improve the psychological effects this unprecedented situation has had on mental health, as well as being a key therapeutic intervention in healthcare. With many people now working from home again back pain, headaches, stress and anxiety are on the rise. Aromatherapy, and particularly aromatherapy massage can help to bring relief from these symptoms to reduce pain and gently realign the mind and body.
9. What are the limitations of Aromatherapy?
While aromatherapy can be used to support people who have a medical condition, it is important to note that these should not be used in place of conventional medical care. Always consult your GP, midwife or other health professional for medical attention and advice. Similarly, if under the care of a GP, midwife or other health professional, seek their advice before undertaking any complementary therapy.
10. Does Aromatherapy need to involve a massage?
Whilst aromatherapy is a wonderful way to naturally 'power up' all the amazing benefits of massage, there are also numerous ways you can implement this calming therapy into your own self-care routines between your treatments, if you are unable to leave your home or if you don't like the sensation of massage itself.
• Pure oil blends in diffusers
• aromatic spritzers
• nasal inhalers
• bath salts
• body oils, creams, or lotions for self-massage or topical application
• facial steamers
• hot and cold compresses
• clay masks.
About 'Aromatherapy with Elaine'
Elaine Le Feuvre is a highly qualified, passionate and experienced aromatherapist and she is the Founder of 'Aromatherapy with Elaine' which is based at Serenity Spa in Beau Sejour. Elaine offers a range of personalised aromatherapy massage treatments including pregnancy massage, massage in cancer care, ear candle therapy, sacred oil therapy and aromatic head massage.
Elaine also supports other local small business by stocking a range of beautiful, well priced, locally hand-blended aromatherapy products such as wellness teas, pure oil blends, candles and face and bath products. Head over to Aromatherapy with Elaine to find out more.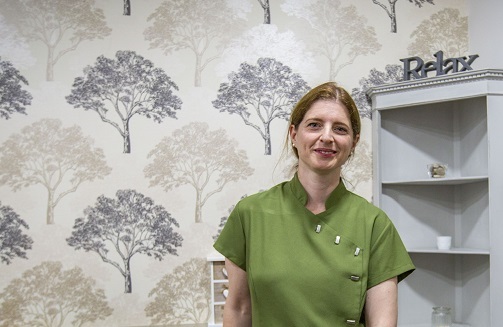 Image credit: The Guernsey Press