6 Books To Take You On An Adventure
In partnership with the Guille-Allés Library
Looking for adventure but not up for a big trip this summer? We asked the team at the library which books they turn to when they're looking to escape. And once again they did not disappoint with these great reads which will transport you to places near and far, without the need to travel... However, please heed this warning: we can't promise these books won't have you booking up a North American trek, a Greek odyssey or maybe a grand adventure in Scotland.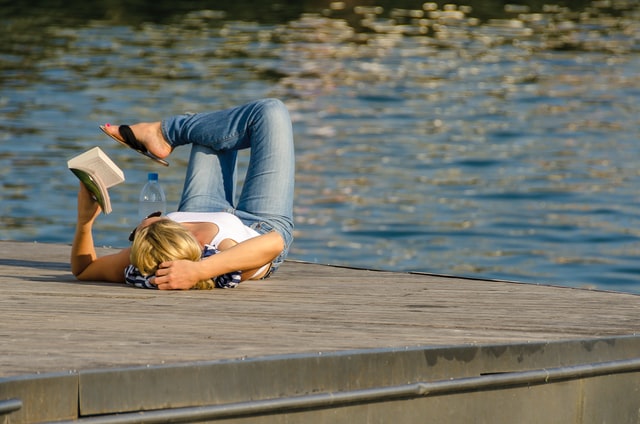 1. 'A Walk In The Woods: Rediscovering America on the Appalachian Trail' by Bill Bryson
The Appalachian Trail stretches from Georgia to Maine and covers some of America's most breathtaking terrain: majestic mountains, silent forests, sparking lakes. If you're in the mood for a hike, there's no better place to go – and there's no more entertaining guide than Bill Bryson. He introduces us to the history and ecology of the trail and to some of the other hardy (or perhaps foolhardy) folks he meets along the way—and a couple of bears.
Already a classic, A Walk in the Woods will make you long for the great outdoors (or at least a comfortable chair to sit and read in).
Beth says: "If you want a giggle, Bill Bryson's your man. A Walk in the Woods is part of the Library's new Sunshine Reads collection, books chosen to boost your happiness and wellbeing. This one is a great place to start!"
2. 'Heroes: Mortals and Monsters, Quests and Adventures' by Stephen Fry
Few mere mortals have ever embarked on such bold and heart-stirring adventures, overcome myriad monstrous perils, or outwitted scheming vengeful gods, quite as stylishly and triumphantly as Greek heroes.
Join Jason aboard the Argo as he quests for the Golden Fleece. See Atalanta - who was raised by bears - outrun any man before being tricked with golden apples. Witness wily Oedipus solve the riddle of the Sphinx and discover how Bellerophon captures the winged horse Pegasus to help him slay the monster Chimera
Jamie says: "This is a wonderful retelling of familiar Greek tales. Stephen Fry is a masterful storyteller, and he really brings these age-old myths to life."
Reserve 'Heroes' or borrow through the BorrowBox app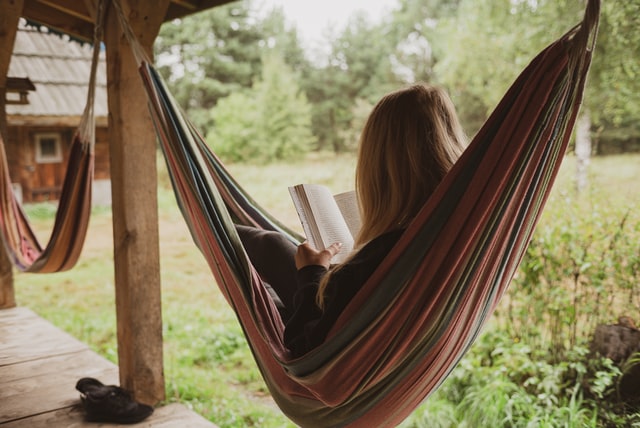 3. 'Two Trees Make A Forest: Travels Among Taiwan's Mountains & Coasts in Search of My Family's Past' by Jessica J. Lee
Taiwan is an island of extremes: towering mountains, lush forests, and barren escarpment. Between shifting tectonic plates and a history rife with tension, the geographical and political landscape is forever evolving. After unearthing a hidden memoir of her grandfather's life, Jessica J. Lee seeks to piece together the fragments of her family's history as they moved from China to Taiwan, and then on to Canada. But as she navigates the tumultuous terrain of Taiwan, Lee finds herself having to traverse fissures in language, memory, and history, as she searches for the pieces of her family left behind.

Interlacing a personal narrative with Taiwan's history and terrain, Two Trees Make a Forest is an intimate examination of the human relationship with geography and nature, and offers an exploration of one woman's search for history and belonging amidst an ever-shifting landscape.
Beth says: "This is a fascinating blend of memoir and nature writing. Highly recommended!"
Reserve 'Two Trees Make a Forest'
4. 'Made In Scotland' by Billy Connolly
All roads lead back home. Billy Connolly may be a citizen of the world, but in his heart he's never been far from his homeland. Made in Scotland is Billy's unique and intimate portrait of his native Scotland, a love letter to the places and people that made him. Legendary comic and national treasure Billy Connolly returns to his roots, reflecting on his life, his homeland and what it means – then and now – to be Scottish.
Jamie says: "Billy Connolly's characteristic charm and wit is on full display in this entertaining, laugh-out-loud memoir."
Reserve Made In Scotland or borrow through the Libby app.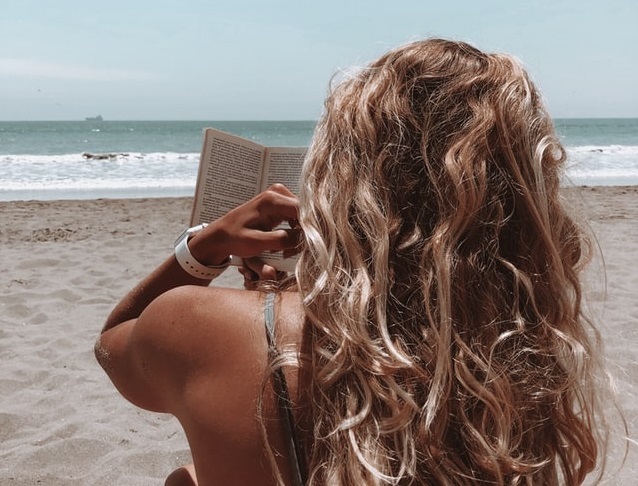 5. 'An Idiot Abroad: The Travel Diaries' by Karl Pilkington
The companion guide to the hysterical television show of the same name, in which Ricky Gervais and Stephen Merchant force their arrestingly simple pal Karl Pilkington on a global journey.
"He'd have been happier in medieval times in a village where you didn't travel beyond the local community." —Stephen Merchant
A cult celebrity due to his role in The Ricky Gervais Show, the most-downloaded podcast ever, Karl Pilkington has been accused of being a comic creation, so unburdened is he by complex thought—but that is truly just him. This project mines Karl massive provinciality: put simply, Karl is not big on travelling. Given the choice, he'll go on vacation to Devon or Wales or, if pushed, eat English food on a package tour of the Mediterranean. So what happened when he was convinced by Gervais and Merchant to go on an epic adventure to see the Seven Wonders of the World? Does travel truly broaden the mind? Find out in Karl Pilkington's hilarious travel diaries.
Beth says: "This is such a fun book and so readable. Karl Pilkington is, in his own unique way, a comic genius!"
6. 'Eastern Horizons: Hitchhiking The Silk Road' by Levison Wood
Levison Wood was only 22 when he decided to hitch-hike from England to India through Russia, Iran, Afghanistan and Pakistan. But he wasn't the conventional follower of the hippy trail. A fascination with the deeds of the early explorers, a history degree in the bag, an army career already planned and a shoestring budget of £750 - including for the flight home - he was determined to find out more about the countries of the Caucasus and beyond - and meet the people who lived and worked there.
This is a true traveller's tale in the tradition of the best of the genre, populated by a cast of eccentric characters; from mujahedeen fighters to the Russian mafia.
Jamie says: "It's not surprising that this won the Edward Stanford Adventure Travel Book Of The Year Award. Brilliantly descriptive and very entertaining!"