The Many Faces of Guernsey's CVC
Meet Mark Finn, he's the Reception Lead at Guernsey's Covid Vaccination Centre. We asked Mark to tell us a bit about himself and to share his thoughts on working at the CVC and living in Guernsey through the pandemic... of course, we put it in a List!
Here's what Mark had to say...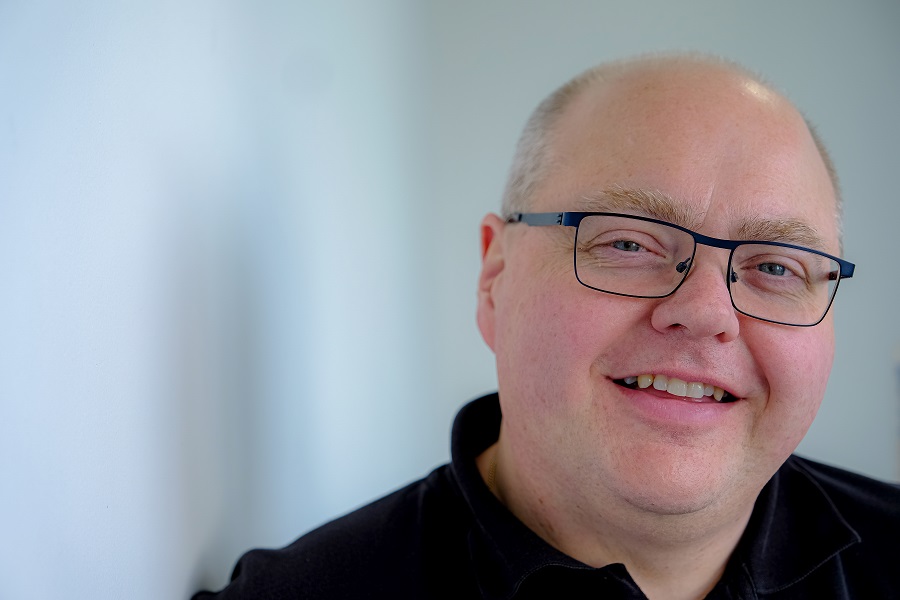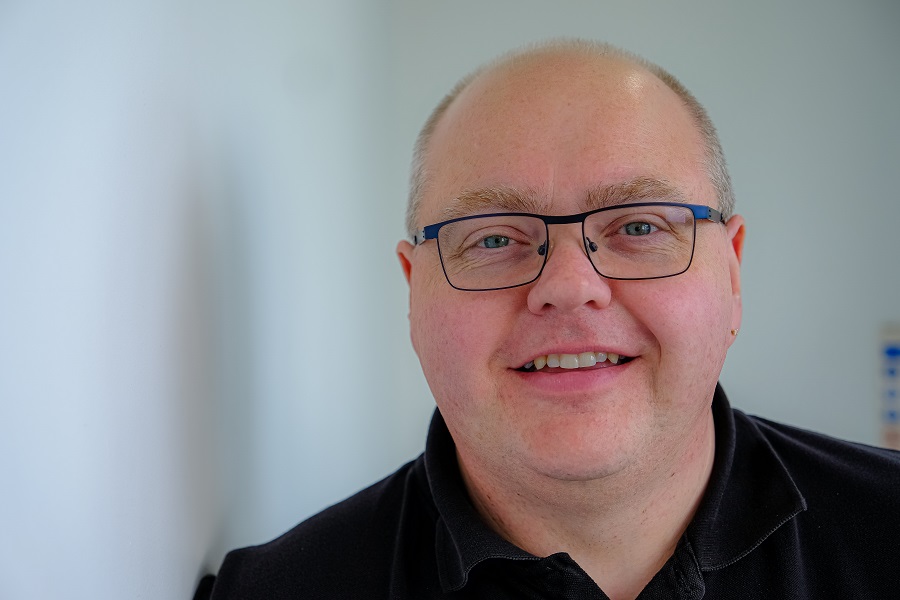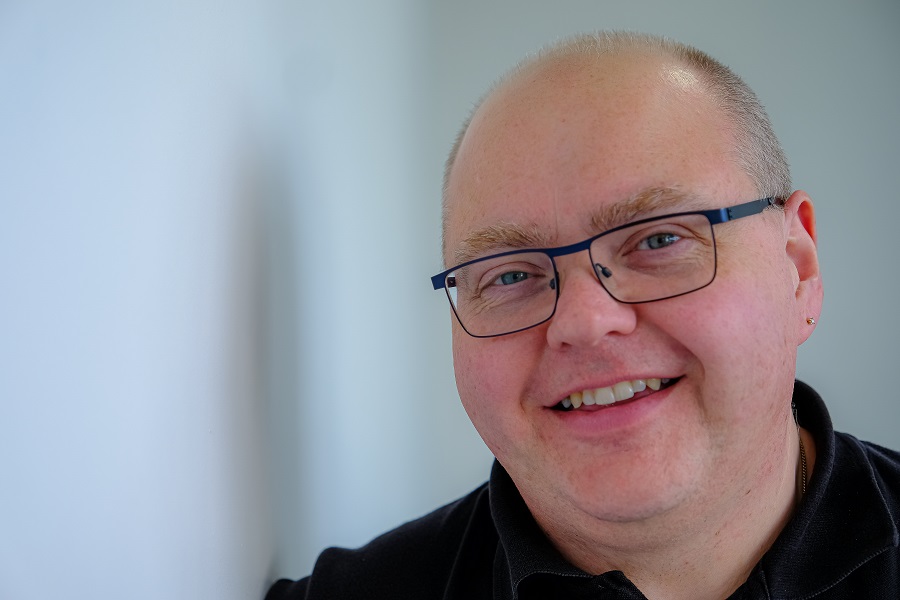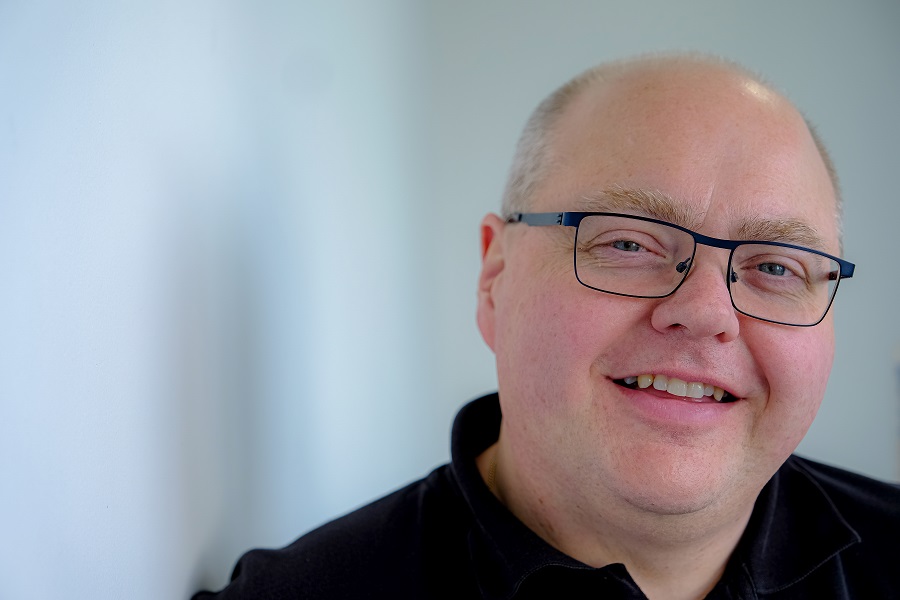 1. My role at the CVC
I work at the CVC full time as the Reception Lead. Before working at the CVC I used to work in the Public Sector, mainly in the motor industry. I saw a very generic advert on Facebook from Public Health looking for all types of staff to help out with the Covid program, I applied through this advert with no real idea of what role they would be able to offer me or what would be available. About two months after I applied I was offered the role of leading the reception team for the new Covid vaccination centre at Beau Sejour.
I work six days a week and my normal hours start just before 9am and it will be gone 7pm each day before I finish. These are really long hours and days but the work is really enjoyable and rewarding as most people we meet are very happy to be vaccinated, as they see it as a way to get some normality back in their lives and keep them as safe as possible.
My role involves supporting and organising my team in helping patients through the CVC and answering any queries that crop up. I also give support and guidance to staff and patients that require assistance, and as the CVC is operated with computers I am also the main IT person in the room for when there is computer related issues.
2. A bit about me
I was born in Guernsey and apart from travelling extensively in my younger days I have lived here all my life. Back in March / April 2020, Covid tore through my family in just about every conceivable way, from physically to medically to financially to mentally. It has taken a very long time to start to find a way back from Covid and by working here at the vaccination centre it has become my personal mission to help stop it affecting other people's families like it did mine.
3. What I love about Guernsey
The day after we had the phone call where we were told that we were Covid negative, my wife and I took our young children down to Pembroke beach and we walked along the water's edge in the late April sunshine. This was the first time in nearly a month that we had left our house, and being able to have a beautiful beach so close makes Guernsey extremely special.
I am very proud of what Guernsey has been able to achieve over the last year, I appreciate the sacrifice that we have all had to make, but the quality of life that we presently take for granted is a life that just about every country on Earth can only dream about and wish for.
Like all people living in Guernsey during the last year, at times it has felt extremely claustrophobic with not being able to travel... but saying that I am not comfortable travelling anywhere else. I am presently happy living here in Guernsey until the rest of the world can start to get a handle on this virus that has caused so much pain and misery throughout the world.
Like most people, my wife and myself have close family and friends scattered to the four corners of the globe that we all desperately miss and would love to visit them again, but they like us feel that it is better to wait until it is safer and more relaxing to travel.
4. My thoughts
Although we strive to be professional at all times we also do our best to bring a human interaction in our roles as every patient is different and requires different levels of support. I am always very proud of our team when we help and make a patients comfortable who are extremely nervous and emotional when it comes to injections and crowded places.
And of course patients that come through with assistance dogs are always our favourites - we all love dogs!
Thank you Mark!
There's more from Mark and his colleagues in our feature on The Many Faces of Guernsey's CVC
Imagery by Paul Chambers