Smile for Georgie Parachute Jump
Jump for joy with a tandem parachute jump over Guernsey and help raise funds for the Smile for Georgie Foundation.
The jump takes place from 10,000ft, giving you incredible views over the Channel Islands and the west coast of France. Freefalling for 30 seconds, you will accelerate to 130mph in just 5 seconds, before your Jersey Skydive instructor opens up the parachute, giving you a parachute ride of around 6 minutes before taking you in to land at L'Eree.
Contact Jenny for more info on 07781 190781 or email the foundation: hello@smileforgeorgie.org.uk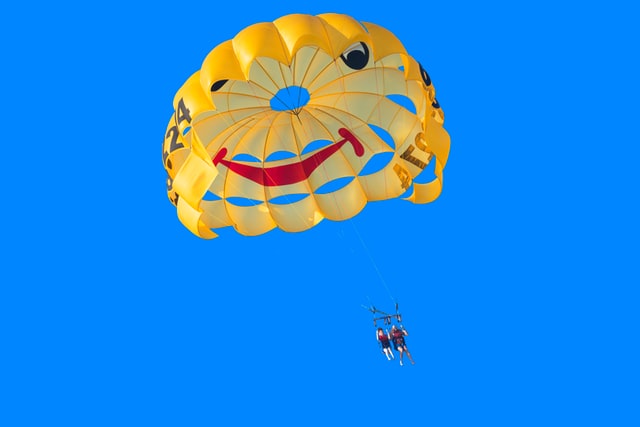 About the Smile for Georgie Foundation...
Following a tragic road traffic accident in 2017, the family of Georgie Le Prevost wanted to do something positive, which started with a fundraising parachute jump. The immense public support and generosity led to the creation of the Smile for Georgie Foundation which aims to make a positive contribution to the Island in memory of Georgie.
The foundation aims to reflect Georgie's personality in all that is does and you can help by making a donation to the Smile for Georgie JustGiving page.