Outdoor Learning At The Reservoir
Get out and about this weekend, and explore the new developments along the Millennium Walk. Guernsey Water has launched an outdoor classroom in Les Annevilles pine forest, on the north side of the Reservoir near Rue Anneville.
It's designed for visits from schools, non-profit groups, youth and adult groups, and features include a viewing platform, new accesible pathways and a learning space with seating constructed out of cut tree trunks sourced from fallen trees in the reservoir area.
La Société Guernesiaise plans to use the area as a base for educational talks on birds, entomology and botany, and it will also feature as a meeting place for walking groups. Anyone can use the space, but if you want to arrange sole use you can book the space here.
Oh, and don't forget to take your refillable water bottle with you...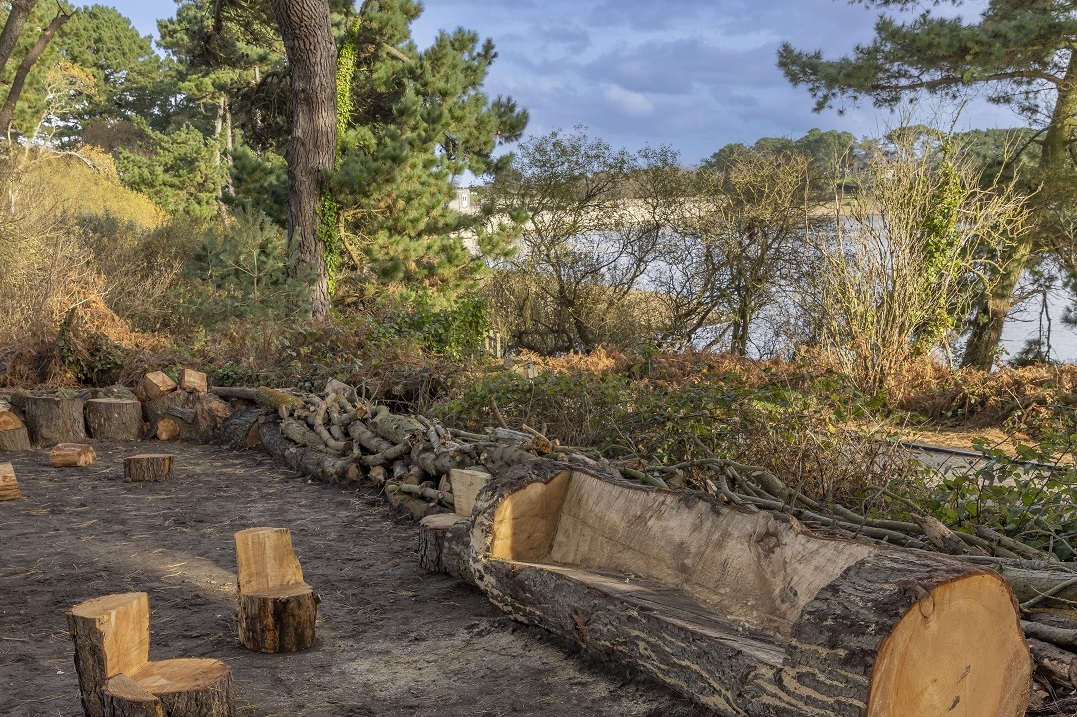 We all know we should drink more, but it can be difficult to top up and stay hydrated when you're on the go... but not on this walk!
Guernsey Water has installed a permanent water refill station at the start of the Millennium Walk, so that visitors to the Reservoir can refill their own water bottles from the drinking water station and stay hydrated more sustainably on their walk.
The first refill station popped up in St Peter Port earlier this year at the Liberation Monument, and it's popular with shoppers, commuters and ferry users.
Another has been installed at the KGV playing fields. This water supply station is outdoors, making it accessible for visitors to the building, sports teams and spectators.
Watch this space for details of more permanent water refill stations, as Guernsey Water continues with plans to introduce a series of them around the island.