All Of The Christmas Markets To Visit This Year
It's that time of year when Christmas markets and charity fayres are popping up all around the island, giving us the opportunity to support local makers and small businesses while we enjoy some Christmas shopping... and maybe find a treat for ourselves at the same time!
We've missed a few already - cue 'sad face' emoji! - so we thought it would be a good idea to pull together a list of shopping events that are coming up over the next few weeks.
Are there more taking place? Get in touch & we'll add them to The List!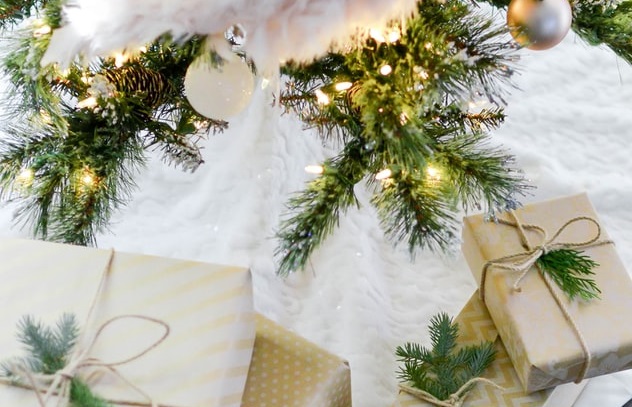 1. KGV Christmas Market
Saturday 20th November at the KGV, 1pm - 5pm
The KGV Christmas Market is hosting over 30 local stallholders to help kick start your festive shopping. There will be hot food, mulled wine and treats from Chocolate Dreams. Santa will be there for the little ones, and there's extra parking available at Shiloh Church.
2. Antiques, Vintage and Collectables
Sunday 21st November at St Pierre Park Hotel, 9.30am - 5.30pm
There's an Antiques Fayre taking place at the St Pierre Park, where you'll find traditional antiques, mid century furniture, jewellery, paintings and a few quirky vintage pieces thrown in too for good measure!
3. Christmas Evening Market
Friday 26th November at The Vale Douzaine Rooms, 6.00pm - 9.00pm
Pop in and get ahead with your Christmas shopping at this Christmas Evening Market event, where you'll find lots of stalls to get you in the mood for Christmas.
4. Made in Alderney Market
Friday 26th November at La Ville, 5.00pm 'til late
This Made in Alderney craft market is taking place at La Ville in Alderney, forming part of the Festive Alderney programme of events this winter. Pop in to support local traders and artisans, and kick start your Christmas shopping.
5. Vale Christmas Market
Saturday 27th November at The Vale Douzaine Rooms, 10.00am - 3.00pm
There's an Christmas Market is the last market of the year from The Guernsey Farmers Market collective, and the organisers promise that the event will be jam packed with sellers of all types… Christmas wreaths, gifts, and so much more.
6. St Pierre Park Christmas Fayre
Sunday 28th November at St Pierre Park Hotel, 11.00am - 5.00pm
This Christmas Fayre, organised by Country Style Guernsey, will host over 60 local small businesses and makers selling gifts, decorations food and more.
7. Torteval Christmas Market
Saturday 4th December at Torteval Parish Hall Sejour, 9.00am - 1.00pm
Pop along to the Torteval Christtmas Market and join the Torteval Douzaine for a coffee, a mince pie and browse the stalls for some festive treats to help you get into the Christmas spirit.
8. Active Guernsey Christmas Market
Sunday 5th December at Beau Sejour, 11.00am - 4.30pm
You'll find over 80 stalls at the Active Guernsey Christmas Market this year, raising funds to help local people with learning difficulties to go on holidays and take part in leisure activities throughout the year. Treat yourself to some gorgeous handmade festive creations from Blue Belle Designs while you're there!
9. St Martins Christmas Market
Monday 6th December at St Martins Community Centre, 6pm - 8.30pm
This market will get you in the festive spirit with carol singing and live music at 6.15pm and there will be plenty to keep you entertained with shopping, raffles and entertainment throughout the evening. Rumour has it that Santa will be making a guest appearance too. Pop over to Becky Rowe Jewellery while you're in St Martins, their showroom always looks extra special at this time of year.
10. Made in Alderney Market
Sunday 12th December, The Moorings Alderney, 11.00am - 4.00pm
The Moorings is the setting for this second Made in Alderney craft market, which forms part of the Festive Alderney programme of events this winter.
11. Rohais Christmas Market
Sunday 12th December, Rohais Badminton Halls, 12 noon - 4.00pm
The Badminton Halls on the Rohais is the venue for a Christmas Market, hosting stalls from over 40 local small businesses. There will also be a raffle, refreshments and activities for the kids, including a bouncy castle and a visit from Santa.
12. Christmas Courtyard Market
Monday 13th December, Sausmarez Park, 5pm - 8pm
This popular out of town Christmas Courtyard Market is back, promising fun for all the family. It's run by National Trust of Guernsey, and there will be lots of stallholders and festive food available on the night.
13. Le P'tit Marche Winter
Tuesday 14th December, St Martins Parish Hall, 6pm - 8pm
Join the Guernsey Small Business collective who are showcasing local artisans, designers and vendors at Le P'tit Marche Winter Market. You'll find an eclectic mix of creations and Christmas treats on offer, with the organisers promising there will be something to suit everyone's taste.
14. The One Stop Christmas Shop
Sunday 19th December, St Sampson's High School, 11.00am - 5.00pm
At this last minute One Stop Christmas Shop event you'll find some fabulous local artisans and vendors selling an large selection of Christmas gifts. Hosted by Melt and Glow, you'll find over 30 stallholders showcasing a variety of festive products, along with a food court, a chocolate fountain and seasonal music to complete the Christmas vibe.
N.B. In the spirit of both Christmas and Guernsey Together, many of the organisers are encouraging people to carry out a Lateral Flow test before visiting and to wear a mask at these events. Please check before attending!